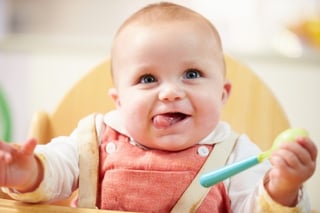 High chairs are charged with holding our most precious cargo but their safety can sometimes be overlooked. New Jersey parents may have recently heard about an upsetting recall of Graco high chairs that could collapse and injure a child.
Baby products maker Graco issued a voluntarily product recall after reports of children falling from their 'Classic Wood High Chairs.' In the United States alone, approximately 86,000 high chairs have been recalled. To date, there have been nine cases of children falling due to the high seat detaching from the base of the chair. Children have sustained injuries such as scratches, bruises and bumps. There was one report of a child who suffered a concussion from falling from one of the chairs.
When a manufactured product causes an injury, there are rules to determine who can be held responsible and how an injured person can seek compensation. This area of the law is called products liability. Specifically, products liability identifies both the manufacturer and seller as possible liable parties to the injured individual.
Products liability law generally recognizes three types of defects: marketing, manufacturing and design defects. All three may cause injury and allow for a plaintiff to recover against either a manufacturer or seller. A marketing defect is found in the chain of marketing, such as inappropriate labels or warnings. A manufacturing defect can occur during the manufacturing process when the product is made or assembled. A design defect is considered to be an inherently unsafe design.
After the treatment of a child, medical costs can add up quickly and sometimes leave families struggling. It is important for families who have been hurt by defective products to remember they can seek relief through products liabilities lawsuits to help them cope with the costs caused by the injury.
Source: NBCNews.com, "Graco recalling classic wood highchairs due to fall risk"