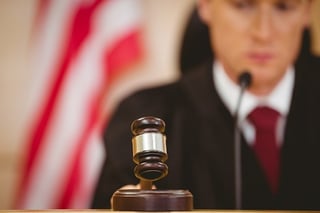 The untimely loss of a loved one can be a devastating life event. New Jersey residents who have gone through the trauma and loss often wonder why the accident or event had to occur, or if there was anything that could have been done to stop it. Accidents can happen at anytime and anyplace. However, when a death is a result of another person's negligence or mistake, it is difficult to fathom and difficult to forget.

Much speculation has been made over the civil trial that is about to take place in the death of pop legend, Michael Jackson. The wrongful death case was brought by Jackson's mother, and was filed against concert promoters AEG Live. Katherine Jackson is seeking $40 billion in damages. After a lengthy juror selection process taking nearly a month long, jurors have been selected and the trial is set to be underway and expected to last three months. The suit alleges that AEG Live was negligent in their hiring of Dr. Conrad Murray. The concert promoters claim that Jackson was addicted to pain medication long before Dr. Murray treated him, in addition the company claims they could not have foreseen that Dr. Murray posed any threat to Jackson. Jackson died in 2009 from a lethal dose of anesthetic propofol that Dr. Murray had proscribed for sleeping problems.

Legally speaking, a wrongful death occurs when a person is killed because of the misconduct or negligence of another company or individual. Immediate family members of the victim may bring a wrongful death action. Typically, if the action is successful, a family can be awarded medical and funeral expenses, loss of companionship, loss of support and services, and other damages. Common wrongful death cases are based upon criminal behavior, car or plane accidents, or medical malpractice.

If you have lost a loved one in an accident caused by another person or company, you and your family may be entitled to bring a wrongful death lawsuit. An attorney can listen to your story and help advise you regarding the best course of action.

Source: Reuters, "Michael Jackson wrongful death trial set to get underway Monday"