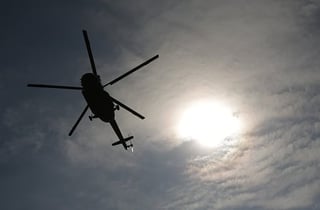 Oftentimes when an accident occurs and there are no survivors, it can take time for an investigation to reveal the cause. This can be difficult for family members who want to know why a fatal accident occurred and the circumstances surrounding the death of a loved one.
This sort of fatal accident occurred recently when a helicopter crash killed its pilot. According to authorities the Aerospatiale AS355 helicopter crashed in a West Windsor cornfield, near Route 1 and Quakerbridge Road. The helicopter exploded into flames on impact.
Several witnesses say they saw a flock of birds near the helicopter before it crashed. Observers also reported seeing pieces of the main rotor coming apart and hearing grinding sounds and other noises that sounded like explosions just before the helicopter went down.
The pilot, the only person on board, did not make any emergency transmissions before the crash. The West Windsor police, New Jersey state police and the Federal Aviation Administration are all investigating the crash.
Although certainly no substitute for the loss of a loved one, it is possible, under certain circumstances, for immediate family members to receive compensation for the death of their loved one. If an accident is found to be the result of negligence, then immediate family members may be able to bring a wrongful death action. This action may result in compensation for the family for medical and funeral expenses as well as loss of companionship and financial support and loss of prospective inheritance.
As the investigation into the helicopter crash moves forward there will hopefully be more answers for the pilot's family.