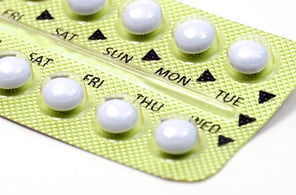 Pfizer's recall of oral contraceptive pills last week may affect many women in New Jersey. Concerned that pill packets might not have contained enough active pills to prevent pregnancy, the manufacturer identified 14 lots of Lo/Ovral-28 tablets and 14 lots of Norgestrel and Ethinyl Estradiol tablets in the recall. That is at least one million potentially problematic pills.
Pharmaceutical companies claim that oral contraceptives are almost 100 percent effective in preventing pregnancy when used properly. Women who use oral contraceptives rely on the manufacturer's quality control processes, and the Pfizer announcement breeds doubt.
The manufacturer could face litigation as a result of admitting that their product might not work. Drugs named in recalls are frequently the subjects of products liability lawsuits. Observers of the Pfizer recall are comparing potential lawsuits here to past litigation in ineffective sterilization surgeries that resulted in pregnancies, which resulted in multi-million dollar judgments.
Damages in products liability lawsuits frequently include medical expenses, disability accommodations and pain and suffering, among others. Suits such as these sometimes result in class actions if enough people are affected. Potential litigation in the Pfizer recall could include considerations regarding the cost of having and raising a baby as a result of defective birth control.
Simply by announcing the product recall, Pfizer might be liable if even one woman becomes pregnant while taking their product and assuming its effectiveness. Pfizer also must contend with the possibility that consumers, including residents of New Jersey, may distrust their product in the future.
Source: FoxNews.com, "Contraceptive recall could put Pfizer at risk of multimillion-dollar lawsuit, attorney says"