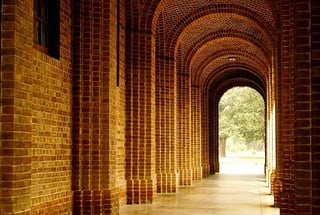 College is a place for education, friendship and personal growth. Every year, eager New Jersey high school students send in applications, holding their breath with each delivery from the mailman. Alternatively, each year, students graduate with a diploma and enter the workforce, equipped with the skills acquired while in college. Colleges are mostly thought of as a safe and nurturing environment for expansion and discovery, exciting college football, bad dorm food and hefty tuition bills.
Recently however, that perception was shattered for one young woman living in her college dorms. The student has brought suit against her private college after being raped in the restroom of her dorm in March. The student is seeking punitive and unspecified compensatory damages. An arrest was made in connection with the sexual assault in addition to two other instances, one happening last November to another student at the same college. The suit alleges that the college assured students that they would be safe while on campus and there were security campus officers on duty 24 hours a day.
The lawsuit alleged that the college was negligent because they did not provide adequate security and failed to inform students of the previous attempted sexual assault on campus. Furthermore, the suit claims that the college was further negligent in failing to warn students of the danger of potentially inadequate security doors and that the college failed to take preventative measures to ensure student safety after the assault in November.
Legally speaking, premises liability lawsuits can be brought where there been an injury sustained while on the property of another, holding the owner or resident liable for the injuries or accidents that occur. Premises liability lawsuits can range from amusement park accidents, slip and fall cases or as in the present case, inadequate security. Depending on the laws of a state, a student may have a negligence claim against a college or university where an attack has taken place on campus. Numerous courts have fond that universities may be liable for an attack if they did not exercise reasonable care in preventing those injured from being harmed.
If you have been the victim of an attack on campus, you may also be able to bring a lawsuit. An attorney can help evaluate your case and present the legal options available to you. Colleges should be responsible for ensuring the safety of all students on campus.
Source: The Augusta Chronicle, "Student accuses Paine College of negligence in sexual attacks"