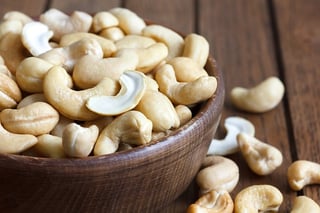 Every day, consumers in New Jersey go to stores, purchasing items they need or want. In this process, consumers do not often put much thought into the possible dangers that a product could pose to them, especially when the product itself has no inherent risks. If a manufacturing or processing error occurs, edible goods could become contaminated, resulting in serious and even fatal risks to consumers.
According to recent reports, the specialty grocery store chain Trader Joe's has issued a product recall on a batch of raw cashew pieces. This recall occurred after the concern that the nuts might have been contaminated with salmonella. This recall impacts stores located in 10 states, including New Jersey.
Trader Joe's is advising consumers that might have purchased the raw cashew pieces that could be contaminated to not eat any contained in packaging with a best before date of July 17, 2016. At this time, all sales of these nut snacks have been suspended at all locations while an investigation is being conducted.
In general, following an investigation, it may be determined how the contamination occurred. If consumer injury resulted from a dangerous product, the harmed consumer might be able to pursue a products liability claim. This civil action could help victims made ill seek the compensation they need to cover expenses such as medical bills, lost wages and other related damages.
Although consumers are not expecting to consume a harmful or recalled product, these events unfortunately occur. Because of that, consumers and their loved ones should take all the steps necessary in order to make informed decisions in the matter.