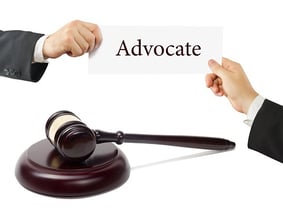 Scura, Wigfield, Heyer & Stevens, LLP is representing the DiNapoli family who recently filed a lawsuit stating an elderly man was killed in his Bloomfield apartment on Dec. 13, 2015 from extreme heat caused by a defective heating/cooling system.
The firm is hopeful that by bringing this situation to light other senior citizens will be protected, and the great harms and losses suffered will be addressed. Learn more in the article excerpt below.
Posted by: nj.com
Elderly man 'cooked alive' by defective heating, cooling system, lawsuit says
BLOOMFIELD — Every Sunday, Neal A. DiNapoli III typically delivered groceries to his grandparents at their apartment at Felicity Tower in Bloomfield, court documents state.
But when DiNapoli and his fiancé knocked on his grandparents' door in the afternoon of Dec. 13, 2015, there was no answer and they sensed a blistering heat coming from the apartment, court documents state.
They forced their way inside and found the motionless bodies of Neal T. DiNapoli Sr. and Immaculate DiNapoli, court documents state. DiNapoli began CPR on his grandmother and saved her life, but his grandfather ultimately died, court documents state.
Now the DiNapoli family is suing the owner of Felicity Tower and the management company at the building, claiming a defective heating/cooling system filled the apartment with "extreme heat" and ultimately killed 82-year-old Neal T. DiNapoli Sr., according to the lawsuit filed on April 21 in Essex County Superior Court.
Our law firm has a team of experienced attorneys dedicated to helping injured people solve their legal problems.
Knowing that you have an advocate in your corner who will represent you with compassion and in your best interests, can help give you peace of mind as you move forward.
We believe good people find themselves in difficult and challenging circumstances and that there are more options than you realize. We'll think outside the box to find you answers.