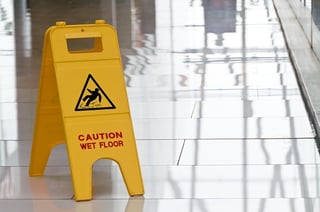 One can suffer injuries of any nature. What if the injuries that one has sustained are due to someone else's negligence? Injuries of such a nature are not uncommon in New Jersey or elsewhere around the U.S. One can always file a complaint against such injuries and demand compensation. Premises liability laws provide a safety net for people injured in someone else's property.
In a recent incident of premises liability, a New Jersey woman filed a lawsuit against an Atlanta-based retailer, Home Depot. According to reports, the woman entered the store as her husband dropped her at the shop. As it was raining, she halted there, and entered the store. At the entrance of the shop, there was a pool of standing water where she slipped and fell. She suffered some serious injuries, including a cracked pelvis.
The lawsuit blames the store for her injuries. According to her, no one in the store did anything to solve the problem of water collection that had accumulated at the entrance of the store. The woman filed the lawsuit on April 23, 2014, at the U.S. District Court for the Eastern District of Pennsylvania for the injuries sustained on Sept. 8, 2012.
Whenever an accident of such nature occurs, it is advisable to consult an experienced attorney. In any incident, such as this, an injured party can pursue compensation for the damages done. They can claim medical expenses from the owner of the property where damages took place. Property owners owe a duty of care to the people who visit their property. When negligence is reported from the owner's part, a judge or a jury member has the right to ask the negligent party to cover the losses, and pay compensation to the injured party.
Source: Atlanta Business Chronicle, "Woman sues Home Depot over fall at store entrance," April 29, 2014