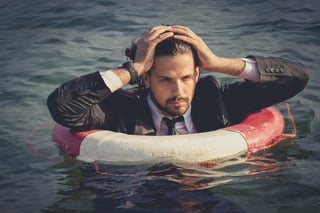 An Assignment for the Benefit of Creditors (commonly referred to as an "ABC") is the common law equivalent to a bankruptcy. ABCs are handled by a business bankruptcy attorney in state court rather than federal court and do not offer a discharge from debts. A discharge is given to a natural person in bankruptcy after successful completion of a chapter 13 plan or the time fixed for objecting to a discharge or dismissal of a chapter 7 case. A discharge releases the debtor from personal responsibility to repay most debts and prohibits creditors from attempting to collect those debts in the future.
Corporate Entities and an ABC
Corporate entities do not receive a discharge in bankruptcy; thus, an ABC is a practical alternative for a distressed company. The main advantage of an ABC over a bankruptcy is that the lower administrative costs of an ABC and the ability to choose an Assignee to administer the assignment (an Assignee is the equivalent to a Trustee in bankruptcy).
Personal Responsibility for Corporate Debt
Often a principal of a company may be personally liable for company debt, and therefore particularly interested in obtaining the highest return to creditors from the liquidation of company assets. By choosing an Assignee that is familiar with the particular industry, it is more likely that the sale of company assets will yield the greatest return; thus, paying down debt for which the principal may also be liable.
The Role of an Assignee in an ABC
An Assignee does have many of the same powers and responsibilities as would a Trustee appointed in a bankruptcy case. Yet the process is typically more cooperative in an ABC. An Assignee has a duty to pursue preferences to creditors and fraudulent transfers, as well as a duty to maximize and preserve the estate. My firm has represented companies in Assignment for the Benefit of Creditor matters and has been retained to represent Assignee's in their efforts to administer an ABC. My office offers free consultations to companies considering whether working with a business bankruptcy attorney to file an Assignment for the Benefit of Creditors in New Jersey is a practical alternative to bankruptcy.