Scura, Wigfield, Heyer, Stevens & Cammarota Blog
Ask a New Jersey Attorney: How Do You Strip Off or Cram Down Second Mortgages?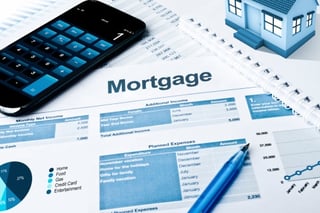 Presently, in a chapter 13 bankruptcy, a chapter 13 debtor cannot modify the rights of a first mortgage holder on a home. However, as you would hear from an attorney, banktruptcy debtors may strip off or cram down second mortgages.
This means a debtor can take a secured second mortgage and make it an unsecured debt, no longer having to pay it, and therefore no longer being a lien on the house. The debt then could potentially be discharged or wiped out. This process also works for any junior mortgages; that is, mortgages behind the first mortgage. Thus, a third mortgage, fourth mortgage and so on could be rendered unsecured and not paid.
WHEN IS CRAMDOWN OR STRIP OFF AVAILABLE
The cramdown is accomplished by splitting up or bifurcating the claims. Bifurcation of claims is a process where undersecured claims are divided into two different and separate claims: the first mortgage a secured claim up to the value of the collateral (the home), and the second an unsecured claim in the amount owed over and above the value of the collateral (the home). Where there is no equity to support the junior mortgage, i.e., second or third mortgage, the debtor can cram down those mortgage liens and potentially discharge them or pay them at pennies on the dollar.
To illustrate, if a house is worth $100,000 and has a first mortgage of $100,000 and a second mortgage of $40,000 and a third mortgage of $20,000, the second and third mortgages are underwater and have no equity to support them. In this example, the debtor can strip off or cramdown the second and third mortgages and wipe out their lien against the home.
MOST FEDERAL BANKRUPTCY COURTS PERMIT STRIP OFF OR CRAMDOWN
The majority of the federal bankruptcy courts have held that a debtor can strip-off wholly unsecured junior mortgages. Nevertheless, if there is even a dollar of equity to support the junior mortgage lien, the secured mortgage claim may not be stripped off. Thus, valuation of the property is a critical issue. In the example given above, if the home was worth $100,001, then the second mortgage could not be stripped off and would have to be paid. It is possible for the debtor to restructure the payment of the second mortgage in this example but it would have to be paid over the 60 month plan.
By contrast, if the junior liens are totally underwater, they can be wiped out. In today's real estate market with declining real estate values, this is a powerful tool enabling debtors to strip off junior mortgage liens and still save their house.
Please do not hesitate to call or contact Scura online for a New Jersey or New York attorney. Bankruptcy can be difficult to handle alone. We have offices located in Wayne (Passaic County) and Hoboken (Hudson County) New Jersey for a consultation. We represent debtors throughout the Courts in New Jersey and New York.
Share Article
Need Help? Contact Us Today!