Scura, Wigfield, Heyer, Stevens & Cammarota Blog
Bankruptcy and the Baby Boomer Generation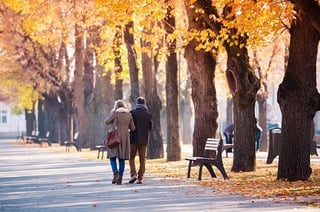 Older Americans are doing something that their generation has never done before: filing for bankruptcy in masses. The so-called "baby boomer" generation is now facing greater financial instability than ever. Higher unemployment rates, skyrocketing medical costs, the loss of home equity, and high interest rates on credit cards and car loans are among the financial problems currently plaguing the baby boomer generation.
Percentage of Bankruptcies by People Over 65
Nearly ten percent of all bankruptcies are being filed by people age 65 or older, a rate that is unprecedented. Furthermore, the average age of a bankruptcy filer is currently 43 (skyrocketing up from 36 only a few years ago.) As more seniors are facing unmanageable debt, bankruptcy is becoming an increasingly viable option for relief.
>>Contact a New Jersey Personal Bankruptcy Attorney

Here
You Don't Have to "Clear" Your Debt Before You Die
Many older people considering bankruptcy hold a misconception that they have to "clear" all their debt before they die to avoid saddling their families with the financial responsibility. This is simply not the case. The only way that an unsecured creditor - like a medical care provider or credit card company - can force payment from a surviving loved one is if the debt was incurred by both people.
For example, if an elderly parent underwent medical treatment before his or her death; their children cannot be forced to pay any remaining balance after the parent dies. If the elderly parent and their son or daughter co-signs on a credit card application, however, they are both obligated to pay off the balance of the debt after the elderly parent passes away, even if their son or daughter never actually used the card.
Contact a Personal Bankruptcy Attorney for Specific Guidance
While deciding to file for bankruptcy is often a difficult choice to make, it can be an amazingly helpful tool to help people of all ages escape from unmanageable debt. A bankruptcy attorney can answer questions and address any misconceptions you may have about the bankruptcy process. Personal bankruptcy attorneys can be a valuable resource for senior citizens who decide that bankruptcy protection is the appropriate debt management solution for them.
To speak with a personal bankruptcy attorney, call us at 973-870-0434 or schedule a free consultation online.
Share Article
Need Help? Contact Us Today!