Scura, Wigfield, Heyer, Stevens & Cammarota Blog
Banks Have to Make Real Effort on Loan Modifications - Foreclosure Lawyer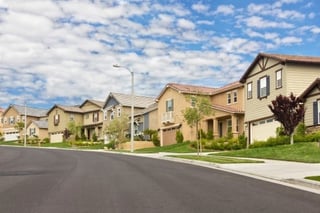 According to an article on Bloomberg.com, the Obama administration's foreclosure prevention program shed 24 percent of the almost 1.1 million borrowers who had obtained trial loan modifications through February, the Treasury Department reported.
The State of Loan Modifications
The Home Affordable Modification Program's goal is place 3 to 4 million at-risk borrowers into permanent loan modifications. Bank of America Corp. and JPMorgan Chase & Co. have only converted 168,708 trial plans into permanent loan revisions. According to RealtyTrac, Inc. about 2.82 million U.S. homeowners lost their properties to foreclosure last year and 4.5 million filings are expected in 2010.
Wells Fargo has modified only 7,533 loans, which is ridiculously low amount. Obviously, Wells Fargo is not doing much to help anyone, but itself. This is consistent with our experience in bankruptcy cases with the way Wells Fargo has been dealing aggressively with debtors.
What Should Lenders be Doing?
Bottom line is lenders have to do more to modify these loans. You have a lot of borrowers that need principal reductions in line with the reduction in property values. All of these lenders were bailed out by the government and taxpayers when they failed. It is time for them to work with borrowers in a meaningful way to modify these loans. Chapter 13 and Chapter 7 bankruptcies continue to increase and people continue to lose their homes. If lenders would do more, the rate of increase in bankruptcies, which only hurt them more, could be slowed down.
Contact a Foreclosure Attorney in Our New Jersey Office to Discuss Your Options
A foreclosure lawyer in our New Jersey office can discuss how to best proceed. Our law firm offers a free initial consultation. Contact us today for help.
Share Article
Need Help? Contact Us Today!