Scura, Wigfield, Heyer, Stevens & Cammarota Blog
Can a Homeowner Own a Home Again After Foreclosure in New Jersey?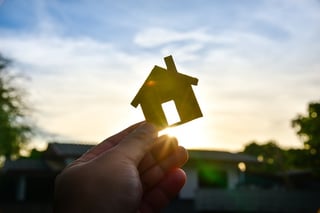 Losing a home in any situation is a tragic event for a homeowner in New Jersey. If financial troubles have led to the foreclosure of a home, many homeowners exhaust their efforts to keep their home. Filing for bankruptcy might be able to halt or prolong the process. However, in some cases a homeowner may still end up losing his or her home. This leaves the homeowner pondering many questions such as ways to rebuild his or her credit or improve his or her financial health. Additionally he or she may wonder if his or her days of owning a home are forever over.
Can You Own a Home After Foreclosure in New Jersey?
Can a homeowner own a home again after foreclosure? During the mortgage bubble, many homeowners were impacted, causing them to fall seriously delinquent on their mortgage payment. This resulted in the short sale or foreclosure of these homes. Despite that, reports suggest that nearly two million of these homeowners will be able to re-enter the mortgage market within the next five years.
A foreclosure's impact on the credit score of a homeowner is dependent on how severely the bust affected the homeowner. Additionally, this is also determined by what the homeowner has done to rebuild credit. A foreclosure could remain on a credit report for up to seven years; however, the impact of the foreclosure diminishes over time.
Restoring Credit Is Key
Restoring credit is important for foreclosed homeowners seeking to re-enter the housing market. This often means learning healthy spending habits, budgeting and paying bills on time. Individuals who have lost their home due to foreclosure and seek to re-enter the housing market should understand the process. This could help the individual plan and prepare for the process, helping him or her to take action to restore his or her credit.
If you need an attorney for foreclosure help, contact us today for a FREE Consultation.
Source: Forbes, "Formerly Foreclosed Homeowners Getting Back into the Housing Market"
Share Article
Need Help? Contact Us Today!