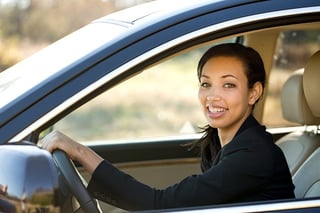 Many fears surround bankruptcy. One common worry is that it is impossible to keep a car after filing bankruptcy. It is true that in some cases it makes more sense for a bankruptcy filer to allow a creditor to repossess a car rather than continue to make payments. If the filer does want to keep his or her car, however, there are ways to do so. What assets a person keeps after bankruptcy depends on individual circumstances and the desires of the bankruptcy filer.
Keeping Your Car In Chapter 7 Bankruptcy Redemption
Chapter 7 bankruptcy is commonly known as "liquidation" bankruptcy. For those who qualify, Chapter 7 discharges debt so that the filer gets a fresh financial start. For secured debt such as mortgages and car loans, however, creditors may repossess a car or home in order to sell the assets in lieu of receiving payments on the loan.
Still, it is possible to keep a car through Chapter 7 bankruptcy. The court issues an "automatic stay" on all creditor actions in a bankruptcy. This means that all creditors must stop collection actions and go through the court in order to repossess any assets. This can give the bankruptcy filer time to negotiate with the car loan lender. Generally, the lender would prefer a person to keep making monthly payments rather than having to repossess and then sell the car; this leaves room for negotiating lower monthly payments or lowering interest. Because bankruptcy ends all outstanding debt, the bankruptcy court must approve of the renewed loan. This process is called "reaffirmation."
Chapter 7 bankruptcy also allows "redemption," in which the filer may purchase the car for its fair market value. This is a good option when the outstanding loan amount of the car is more than its fair market value. However, redemption is rarer than reaffirmation because it requires the filer to pay cash in one lump sum for the car.
Keeping Your Car with Chapter 13 Bankruptcy Cramdowns
In Chapter 13 bankruptcy, the filer reorganizes debt into a manageable three to five year payment plan. This can help to lower interest payments and some unsecured debt may be discharged in Chapter 13 bankruptcy. As part of Chapter 13, the filer may obtain a "cramdown" on a car loan. Similar to redemption, a cramdown lowers the loan amount to the fair market value of the car. Unlike redemption, however, the payment is not due in one lump sum.
Speak With an Experienced New Jersey Bankruptcy Attorney
Bankruptcy is meant to give people a fresh financial start, not make people homeless and without means to get to work. People worried about car repossession should speak to an experienced bankruptcy attorney to discuss options. Contact us today for a free initial bankruptcy consultation.