Scura, Wigfield, Heyer, Stevens & Cammarota Blog
Child Support Obligations in Consumer Bankruptcy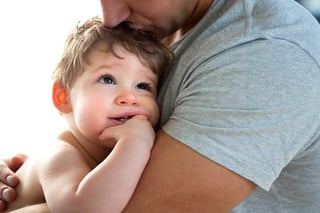 Bankruptcy can help an individual get caught up on missed child support payments (often called "arrears"). Child support is priority debt and non-dischargeable, meaning the debt cannot be wiped out through bankruptcy. Any desired adjustment in payment must be completed through the family court by revising the child support order.
No Automatic Stay for Child Support In Consumer Bankruptcy
In a Chapter 7 bankruptcy, not only are the arrears not discharged, but there is no automatic stay in effect. The automatic stay is a fundamental principle of the bankruptcy code and it prevents creditors from contacting the debtor, while their case is active. Normally, if a creditor is secured, and not being paid through the bankruptcy, they can file a Motion for Relief from the Automatic Stay, so they can proceed with collections efforts. When it comes to child support, there is no automatic stay and the child support creditors are able to garnish, levy, or attach the property of the debtor without court approval.
If the Chapter 7 case is an asset case, the child support arrears will be paid first from the Trustee's sale of any non-exempt assets. The general unsecured claims (such as credit cards and medical debt) will be paid after the child support arrears are satisfied.
Child Support Arrears
Child support arrears "pass-through" a Chapter 7 bankruptcy case, and will not prevent an individual from obtaining their discharge since the child support arrears are not dischargeable in the first place. In a Chapter 13 case, all child support arrears must be paid before a discharge is entered. Part of the debtor's responsibilities at the conclusion of their Chapter 13 case is to certify that all domestic support obligations are paid and up to date. The child support agency or guardian will be listed as a creditor in a debtor's bankruptcy petition, and therefore will be on notice of the debtor's certification that they are current on payments.
A Chapter 13 bankruptcy can help an individual catch up on child support arrears. Child support is treated much like a mortgage in a Chapter 13. The debtor can roll all of the pre-bankruptcy arrears into their Chapter 13 Plan, while making their ongoing child support payment obligations each month post-bankruptcy.
Regardless of the chapter of consumer bankruptcy, an individual has a responsibility to maintain child support payments once the family court has an order in place. There doesn't necessarily need to be a child support order in place for a debt to be non-dischargeable. Debts "in the nature of support" are not dischargeable. That phrase has been interpreted through case law to include any debts incurred in the bringing up of the child or for the child's welfare. Likely, debts outside of child support can be deemed non-dischargeable if they are "in the nature of support." A good example is medical care expenses incurred on behalf of the child.
If you need help with consumer bankruptcy and family law issues, contact a New Jersey attorney today.
Share Article
Need Help? Contact Us Today!