Scura, Wigfield, Heyer, Stevens & Cammarota Blog
Considering Personal Bankruptcy to Address Debt In New Jersey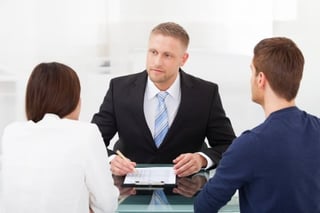 Dealing with money issues is already a tough situation, but a debtor could go through more financial problems and deal with more complications when they are receiving calls from creditors. Our firm understands that addressing debt problems is difficult, but there are valid and rational options for debtors to eliminate debt for New Jersey residents. No matter what caused the individual's current financial issues, a debtor could initiate their debt relief through the bankruptcy process. By understanding the steps involved, debtors could avoid common pitfalls and better prepare themselves for the process and the possible future outcomes.
Chapter 7 & Chapter 13 Personal Bankruptcy
When filing for bankruptcy, individuals might have tried other process prior to reaching this step. While debt counseling and restructuring finances and spending could help, if unexpected life changes caused these financial problems, filing for personal bankruptcy might be the best option. Although these alternatives to bankruptcy could provide the debtor with pertinent information for the future, in order to completely address the current debt situation, the individual might want to consider a chapter 7 or chapter 13 bankruptcy.
Our New Jersey Personal Bankruptcy Attorneys
Our attorneys are well versed in the personal bankruptcy processes and will understand what type is the best fit for the debtor and their situation. Individuals should understand the pros and cons of each type. Most base their decision on whether they seek to develop a repayment plan or a debt discharge. In a chapter 7 bankruptcy, the debt is essentially wiped out, but could mean non-exempt assets and property are sold to satisfy some or all of the debt. In a chapter 13 bankruptcy, a repayment plan lasting 3 to 5 years is developed so the debtor can repay their debts over time.
Find Out About Your Bankruptcy Options
Financial hardships can create a difficult situation for an individual or family, and New Jersey residents should take the necessary steps to fully address these issues in order to avoid larger financial problems. Our firm's personal bankruptcy overview outlines the options available to the debtor. This helps ensure the individual is aware of their situation and how they could take appropriate action to better their situation and seek debt relief.
>>For help with personal bankruptcy, contact a consumer debt attorney today.
Share Article
Need Help? Contact Us Today!