Scura, Wigfield, Heyer, Stevens & Cammarota Blog
Contact New Jersey Personal Injury Lawyers for Fatal Car Accident Cases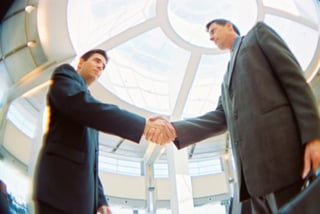 If you have lost a loved one in a car accident, it can be an emotional experience. You may feel anger or sadness for losing a spouse of your child before his or her time. You may also feel confusion over the steps you need to take after the car accident. We can help.
At Scura, Wigfield, Heyer & Stevens, LLP, we understand the strong emotions that are felt following the loss of a loved one. These emotions are compounded when the loss of life is caused by negligence or another driver's lack of attention. It is the goal of our firm to fight to ensure the responsible parties are held accountable for the accident, and we are committed to providing you with the support you need throughout the process.
If you have lost a loved one due to injuries suffered in an accident caused by another driver's negligence or inattentiveness, contact our firm. Our New Jersey personal injury attorneys will fight to hold the liable party responsible for his or her actions while working to ensure your financial stability after a fatal car accident.
Compensation After a Fatal Car Crash
If a family member has died in a car accident, you might be entitled to monetary compensation through a wrongful death lawsuit. It can be difficult to place a monetary value on the life of a loved one, but if that person was a wage earner in the family you have to protect yourself from financial peril. We can help you secure compensation to cover:
Lost income
Funeral expenses
Medical expenses if there was treatment prior to death
Damages for loss of companionship
Other out-of-pocket expenses
We will ensure that you can spend your time grieving and working through the feelings of loss. It is the job of your attorney to fight on your behalf. As skilled negotiators and accomplished trial litigators, we will never lose sight of your best interests throughout the legal process.
Contact a New Jersey Personal Injury Lawyer for Fatal Auto Accidents
If you have lost a loved one in a fatal car accident, do not hesitate to schedule a free consultation with the New Jersey personal injury lawyers at Scura, Wigfield, Heyer & Stevens, LLP. Contact us online to schedule an appointment. Our personal injury lawyers are prepared to fight on your behalf to recover compensation from any negligent party or insurer.
Se habla español
Tenemos asistentes bilingües que hablan español. Por favor llamar para una cita hoy.
Share Article
Need Help? Contact Us Today!