Scura, Wigfield, Heyer, Stevens & Cammarota Blog
Court Addresses Enforcability of NJ ADP Restrictive Covenants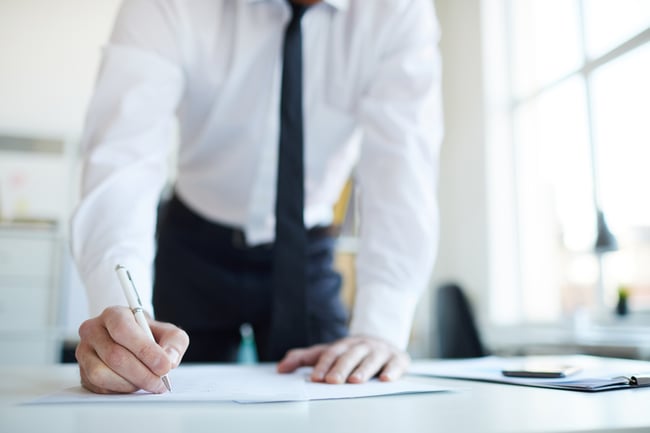 With increasing business competition, employers in New Jersey often try and have key executives and salespeople sign restrictive covenants containing non-compete and non-solicitation provisions. Non-compete provisions essentially place limitations on ex-employees working for an employer's competitors. Non-solicitation provisions seek to prevent former employees from contacting and soliciting an employer's clientele.
Throughout this past year, ADP, LLC has fought in both New Jersey State and Federal Courts to enforce its restrictive covenant agreements ("RCA") with respect to former employees who have left to work for a competitor. ADP offered top performing sales representatives a stock award incentive program which was conditioned on the employees executing RCAs containing both non-compete and non-solicitation provisions. Starting in 2014, ADP made their RCAs even more restrictive by expanding the non-solicitation provision to include any actual or prospective client of ADP, regardless of the former employee's geographical location or personal contact with the client, for a twelve month period following the end of their employment with ADP.
The decisions by the New Jersey Courts addressing the enforceability of these RCAs were inconsistent. On July 26, 2019 in ADP, LLC v. Kusins et al., the Federal Third Circuit Court of Appeals attempted to clarify the prior decisions and provide the parties with some guidance for the future drafting of restrictive covenants.
The Court in Kusins noted that ADP presented sufficient evidence demonstrating that it maintained a legitimate business interest to justify imposition of the restrictive covenants. However, the Court held that the non-compete and non-solicitation provisions were overly broad and required "blue-penciling" (amendment by the Court) in order to protect against undue hardship upon the former employees. Significantly, the Court ruled that ADP could prohibit former employees from soliciting any of ADP's actual clients with whom the employee was directly involved or whom the employee knew was an ADP client. However, ADP's non-solicitation provision was unreasonable to the extent that it prohibited former employees from contacting prospective clients of which the former employees had no knowledge while at ADP. With respect to the non-compete provision, the Court found that ADP could restrict its former employees, for a reasonable time, from working for a competitor in the same geographical territory in which the employees worked while employed by ADP.
Employers spend significant time and resources in developing product and marketing strategies as well as developing their client base. When employers hire employees who acquire access to such information, employers run the risk of those employees later leaving the company and taking such information to a competitor. A properly drafted restrictive covenant agreement can provide an employer with protection and peace of mind.
To learn more about restrictive covenant agreements, feel free to contact me at cheyer@scura.com or call me at (973) 696-8391, ext. 222.
Share Article
Need Help? Contact Us Today!