Scura, Wigfield, Heyer, Stevens & Cammarota Blog
Debt Collection Options for Small Businesses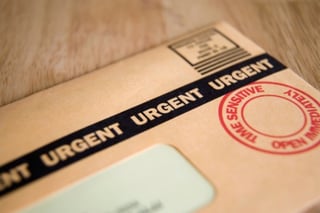 When residents in New Jersey decide to start a business, it is very common that they will seek a small business loan. While it is obvious that at the start of the small business the owner will deal with a certain amount of debt, if the business fails to accumulate revenue and assets, they might have to consider debt relief options, filing for Chapter 11 bankruptcy or even ending the business. This is why it is important to understand how to address business debt, especially when they are dealing with their own debt collection issues from their customers or clients.
Understand Why a Client Isn't Paying their Debts
A small business owner may encounter customers or clients that fail to pay. This is turn causes the small business to endure troubling debt issues. Understanding why a customer or client has failed to pay their debts to them could help them better address their debt collection route.
First, some customers or clients simply go to whatever length possible to avoid paying. Second, some customers or clients might have numerous payments due all at once, causing them to pay their bills sporadically. Lastly, a customer or client might normally pay their bills to the small business on time, but are currently facing their own financial problems and cannot make a payment.
The Importance of Debt Collection
No matter what category a customer falls under, as a small business owner, it is important to work with them to ensure payment of current debts. This could also help them secure payment for future debts or cause them to cease business with a particular customer or client due to a bad payment history.
While it is important to act quickly to collect debt, small business owners should avoid harsh techniques. It is important to avoid making harassing phone calls with those that owe you money. If phone calls are made regarding debts, it is important to keep them short and to the point. In addition, a letter with an invoice should be sent. If that fails, a collection agency or an attorney could write a demand letter seeking payment. If that does not help them reach an agreement or settle the current debts, the next step might require the small business owner to file a small claims suit or even a lawsuit if the debts are large.
The debt collection process might be stressful and difficult for small businesses with past due invoices, but if the business fails to collect on these debts, they could suffer from their own financial issues. It is important that small business owners understand their options and remedies in order to address debts and debt relief. Contact one of our New Jersey attorneys today for help.
Source: FindLaw, Small Business Debt Collection
Share Article
Need Help? Contact Us Today!