Scura, Wigfield, Heyer, Stevens & Cammarota Blog
Dischargeability of Tax Debt and Repeated Bankruptcy Filings in NJ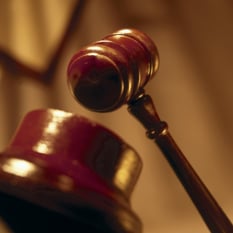 A year ago, in September of 2012, my client filed for chapter 7 bankruptcy and obtained a discharge - he had a judgment creditor about to levy on his assets. He had some tax debts which he disputed and believed that the issue was resolved with the IRS. Now he learns that he does indeed owe $130,000 in taxes from 2008 and the IRS is trying to collect. What are his options?
Option 1: Re-Open the Chapter 7 Bankruptcy Case
His CPA wanted me to re-open the bankruptcy case and allege that the tax debt was dischargeable in the chapter 7. Income taxes that were due more than 3 years from the filing of bankruptcy may be dischargeable. The problem is that my client filed an extension for the 2008 taxes; thus, the taxes were not due until October 2009.
Option 2: File Chapter 13 Bankruptcy
My second thought was to file a chapter 13 bankruptcy. Although he would not be able to obtain a discharge (he would need to wait 4 years from the previous chapter 7 to obtain a discharge in the chapter 13 case), I thought I could give him the benefit of the bankruptcy stay. The problem is at the end of the three or five-year plan, he would be facing the same issue he has today. He would still need to either file yet another bankruptcy case (now he could file another chapter 13 and obtain a discharge or wait another two years after a five year plan and file chapter 7).
Option 3: File Chapter 11 Bankruptcy
The last bankruptcy option that I believe d to be feasible - and have recommended - was to file a chapter 11. The waiting period between filings is not applicable to a chapter 11 case. Getting a chapter 11 plan confirmed...well that's a subject for another day.
If you need advice on filing bankruptcy in New Jersey, call us today or request a free bankruptcy consultation today.

I have a passion for what I do. There are few things I enjoy more than helping good people and viable businesses find solutions to overwhelming debt.
Share Article
Need Help? Contact Us Today!