Scura, Wigfield, Heyer, Stevens & Cammarota Blog
Do I Have to Go to Court If I File Bankruptcy?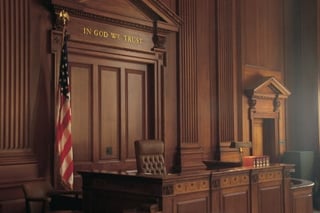 Filing for bankruptcy can be extremely intimidating. This is especially true if you end up having to appear in court regarding your case. Thankfully, the vast majority of individuals who file for bankruptcy will never see the inside of a courtroom based on their bankruptcy case.
However, whether you have to appear in front of a judge will depend on the type of bankruptcy you are filing as well as the local rules where you file. Nonetheless, the prospect of appearing in court should not deter you from filing for bankruptcy; most court appearances in bankruptcy are short and uncontentious.
Interacting with the Court in a Bankruptcy Case
Over one million people file for bankruptcy every year. If you are considering filing, you are certainly not alone. If the Court had to see each and every individual who filed for bankruptcy, their dockets would be incredibly full, even if the debtor's legal issues were simple. Thankfully, a judge usually oversees bankruptcy cases "remotely." Judges do this by relying heavily on the U.S. Trustee's Office and its representatives.
The U.S. Trustee will administer every bankruptcy case either through representatives directly from their offices or through regional offices. The U.S. Trustee permits "Trustees," to do many of their administrative duties on their behalf to make the bankruptcy process run much more smoothly. Trustees are often local attorneys who also practice bankruptcy law, but not always.
When you file for bankruptcy, you are far more likely to work with a Trustee, instead of heading to court to see a judge. Of course, you will also have significant interactions with your attorney and his or her staff to get your case ready so you can receive your bankruptcy discharge.
The Creditors' Meeting or "341" Meeting
The closest that many people will get to going to court is attending the "creditors' meeting" or the "341 meeting." You are required, as a condition of your bankruptcy, to participate in this meeting of creditors shortly after your bankruptcy case begins. During this time, the Trustee will ask you questions about your financial situation and information you have provided in your bankruptcy schedules. Your creditors can also appear and ask you questions as well. However, many creditors often choose not to attend these meeting in individual bankruptcy cases.
The 341 meeting usually does not occur in a courtroom, and it may not even be in the same building where the bankruptcy judge sits. Instead, it is often in a conference room, and it is very informal. Nonetheless, you are placed under oath to answer questions. Your bankruptcy attorney will be present to help you with any issues that may crop up during the meeting.
These meeting can last anywhere from a couple of minutes to a few hours. In the average Chapter 7 or Chapter 13 case, a 341 meeting will usually last less than 10 minutes. In more complicated cases, such as Chapter 11 or cases or complex Chapter 7 cases, the meeting can be much longer.
The primary purpose of this session is to ensure that all of the information on your bankruptcy schedules is accurate. The Trustee will also ask you specific questions to determine if you have taken steps to remove money from your estate at the detriment of your creditors, regardless of whether such actions were accidental or on purpose. In most situations, the Trustee will ask you about information that you have already discussed with your bankruptcy attorney.
Usually, 341 meetings are not confrontational, particularly if no creditors appear to ask questions. As long as you are up front and honest with the Trustee, you should have no trouble at the 341 meeting.
Situations Where You May Need to Go to Court
In a "run of the mill" Chapter 7 case, you likely will never see a bankruptcy judge. In a Chapter 13 case, a judge may require that you appear with your attorney for your plan confirmation hearing. If there are no objections to your Chapter 13 plan, then your appearance in Court may not be required. Check with your attorney to determine whether you are expected to appear at any scheduled hearings.
You may need to appear in court if you intend on reaffirming any debt within your bankruptcy case. However, you may only need to go to court if a "presumption of undue hardship arises." In those situations, the court has determined that, based on your schedules and finances as presented to the court, you may have some trouble paying the debt that you are attempting to reaffirm. In those situations, a judge may want to talk to you about the implications of reaffirming this debt to ensure that you understand what reaffirmation means and how a reaffirmation agreement will affect you. In those situations, the court wants to impress upon you the importance of your decision to reaffirm, so having a face-to-face conversation with the judge is often a good idea. The judge will then decide whether reaffirmation is appropriate in your particular circumstances.
While these two situations are usually the only reason you would have to go to court in your bankruptcy, filing for bankruptcy is a legal process. That means that if there are any disputes or conflicts, there is definitely a possibility of having to appear in court.
Adversary Proceedings
You are far more likely to have to appear in a bankruptcy court if you or an interested party initiates an adversary proceeding. An adversary proceeding is like a mini-lawsuit that occurs within the context of the bankruptcy. It allows the parties to decide a dispute that will affect your bankruptcy estate.
Cases that involve adversaries are often significantly more fact-intensive than simply providing information on your bankruptcy schedules. They usually take much longer to decide. They can be asserted by you, as the debtor, but, more often than not, they are asserted by creditors or other parties in interest, including the U.S. Trustee or the Trustee.
Getting Legal Help
Just because you often do not have to go to court for bankruptcy does not mean that you should represent yourself. Having an experienced bankruptcy attorney help you with your case can make the entire process go much smoother.
A knowledgeable bankruptcy lawyer can also help you put all of the documents and information together that you need to file bankruptcy, ensuring that you do not overlook anything—especially valuable bankruptcy exemptions.
Contact our team today for details about how we can help through the bankruptcy process. We offer free bankruptcy consultations to determine whether you should file bankruptcy based on your unique financial situation. Call 973-870-0434 to schedule an appointment.
Whether you need to completely eliminate your debt through Chapter 7 bankruptcy, or need to reorganize your credit payments through Chapter 13 or Chapter 11, we are well qualified as a full-service bankruptcy law firm for people in these and other New Jersey counties: Passaic County, Hudson County, Essex County, Bergen County, Morris County, and Sussex County. Call us today at 973-870-0434 or toll free 888-412-5091.
Share Article
Need Help? Contact Us Today!