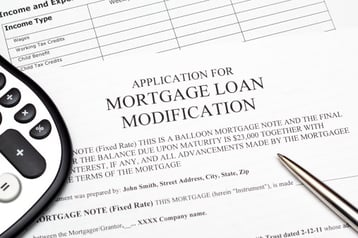 U.S. District Judge Freda Wolfson recently ruled in favor of a homeowner's claim for breach of contract after the mortgage company failed to honor a permanent modification after the homeowner completed all of the requirements of the trial modification. Normally, the bank will offer a trial period payment when a distressed homeowner seeks a loan modification. This trial period normally lasts for three to six months wherein the homeowner is required to remit monthly, on-time, payments after which the bank sends a permanent modification to the homeowner.
The Case: Block v. Seneca Mortgage Servicing
In Block v. Seneca Mortgage Servicing, the homeowner defaulted on her mortgage and subsequently reached an agreement with Seneca Mortgage Servicing wherein she was required to make a down payment and then six months of on-time trial period payments upon which she would receive a permanent modification.
The homeowner made the $32,543 in payments and then the loan was transferred from Seneca to Ocwen. Ocwen initially refused to honor the prior modification offered by Seneca, but then advised they would reconsider as long as the borrower could show she complied with the terms of the trial period originally offered by Seneca.
Sued for Breach of Contract
When the homeowner proved to Ocwen that she had complied, Ocwen then transferred the loan to Fay Servicing. Fay Servicing required the homeowner to re-do the trial period of a down payment and six monthly payments before they would consider her for a permanent modification. The homeowner then sued Seneca, Ocwen, Fay Servicing and the underlying mortgage holder in January 2016. Under claims of breach of contract, Fair Debt Collection Practices Act, Real Estate Settlement Procedures Act and the New Jersey Consumer Fraud Act.
The Verdict
Judge Wolfson then denied the defendants' motion to dismiss the breach of contract claim, ruling that the plaintiff-homeowner properly alleged there was a contract, that the defendants breached said contract, and that damages resulted from the breach.
The homeowner originally defaulted on the mortgage because she was suffering from cancer and subsequently passed away about a month before this case was decided in the U.S District Court of New Jersey. The Judge cited cases from the Fifth and Seventh circuits who found that a trial modification agreement did not constitute a contract and cited why those circuits were incorrect in their rulings.
This recent ruling is sure to have immediate and direct impacts on our clients here in New Jersey. If you find yourself in a similar situation, please give us a call as we will be able to assist.