Scura, Wigfield, Heyer, Stevens & Cammarota Blog
Does Immigration Status or Being an Illegal Alien Matter when Bringing a Personal Injury Action in New Jersey?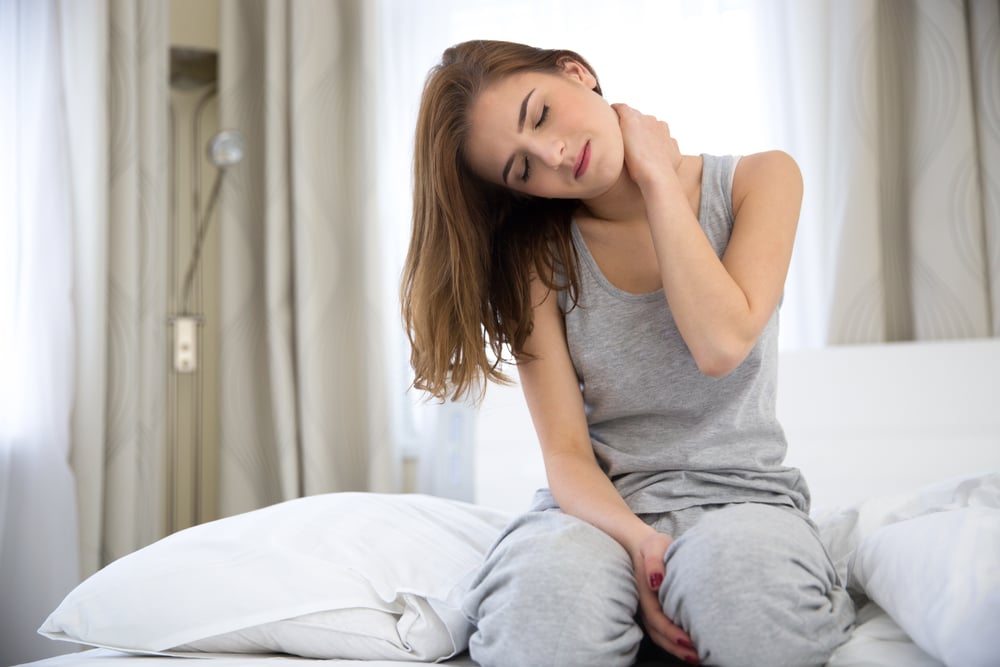 In New Jersey there are approximately a half-million undocumented immigrants living and working with the State. These individuals have often come to the United States seeking better opportunities for themselves and their families. Undocumented immigrants that are illegally here often face unique challenges in their endeavors, such as when they are forced to navigate the complex legal system. One such example is the uncertainty an undocumented immigrant faces when they are involved in a car accident or workplace injury and navigating their legal rights in seeking compensation for their injuries.
You Can Sue Even if You Are Not a Legal Resident or US Citizen in New Jersey
New Jersey is one of the most diverse states in the county in terms of different nationalities. Do not let your immigration status stop you from pursuing your rights in the New Jersey Courts.
If you were injured due to someone else's negligence, you have the right to pursue compensation or money for your damages. A personal injury case or claim is a legal action taken against the at-fault party to seek compensation for your injuries, medical bills, lost wages, and other damages. A Personal Injury lawsuit can result from many different types of accidents, including car accidents, dog bites, slip/trip and fall, and construction defect. The process for filing a personal injury claim in New Jersey typically involves gathering evidence, negotiating with insurance companies, and, if necessary, filing a lawsuit. However, for undocumented immigrants, the process of filing a lawsuit following an accident may seem difficult due to their residency status, but as stated in the United States Constitution, and under New Jersey law, undocumented immigrants have the right to file lawsuits for injuries sustained.
Undocumented Immigrants' Access to U.S. Courts
Under both the Fifth and Fourteenth Amendment to the United States Constitution, undocumented immigrants have the right of access to courts. While undocumented immigrants do not enjoy all the rights provided to citizens or legal residents, they are afforded rights that extend beyond basic human rights set forth in the United States Constitution. For example, an undocumented immigrant has the right to a jury trial, right to Miranda Warnings if arrested, right to counsel in criminal proceedings, and the right to payment for work performed, among many other constitutional rights. Most importantly, an undocumented immigrant will NOT be deported for filing a lawsuit.
In New Jersey, even if you are not a United States citizen or a legal resident, you can still file a personal injury lawsuit. In the case Montoya v. Gateway Ins. Co,, 168 N.J. Super. 100 (App. Div. 1979) the court directly addressed whether an undocumented immigrant is allowed access to the U.S. court system as to enforce a personal injury action. The court in Montoya clearly stated that, "[undocumented immigrants] have rights of access to the courts and are eligible to sue therein to enforce contracts and redress civil wrongs such as negligently inflicted personal injuries." Montoya, 168 N.J. at 104. Similarly, in Mendoza v. Monmouth Recycling Corp., 288 N.J. Super. 240 (App. Div. 1996), the court addressed whether an undocumented immigrant could recover workers' compensation benefits for an injury sustained on the job even if the worker is not legally authorized to work. The court in Mendoza that an undocumented immigrant has the right to bring an action to recover workers' compensation benefits. In its reasoning, the court relied upon Montoya and stated that, "workers' compensation rests upon both contract and tort principles—the contract right in effect substitutes for the tort right an employee would otherwise have." Mendoza, 288 N.J. at 248.
Evidence of Citizenship and Whether it can be Admitted During Trial In NJ
It is also important to note that in bringing forth a personal injury action, evidence regarding person's immigration and/or residency status may be considered inadmissible. This means that even mentioning that a party to the lawsuit is an undocumented immigrant may not be allowed. In general, for evidence to be used at trial, it needs to be relevant. Relevant evidence is any, "evidence having any tendency in reason to prove or disprove any fact of consequence to the determination of the action." N.J.R.E. 401. Additionally, even if the evidence is considered relevant, it can still be excluded if the probative value of the evidence is substantially outweighed by either the risk of undue prejudice or risk of misleading the jury. N.J.R.E. 403.
In personal injury cases, whether evidence regarding immigration status can be admitted may depend on what type of relief you are seeking. For example, if an undocumented immigrant is seeking damages based on lost wages, immigration status may arguably be relevant to the action, but may not be dispositive of your claim. By way of another example, if an individual was involved in a slip and fall and broke their ankle and is only seeking damages to cover medical expenses and pain and suffering, it is very likely that the court will not allow evidence as to immigration status to be admitted as it is not relevant to the action. See Serrano v. Underground Utilities Corp., 407 N.J. Super. 253, 275 (App. Div. 2009) (the court stating: "If the present litigation were, for instance, a routine personal injury case or a malpractice action involving the medical treatment of a plaintiff at a hospital, we would have no trouble in concluding that the probative value of discovery inquires relating to a subject such as a plaintiff's immigration status is at best negligible, unless the plaintiff is seeking future lost wages (contingent upon his or her legal ability to work) as part of his or her claimed damages"). In my opinion this evidence should not be admissible in a personal injury case where only compensation is being sought for the injuries sustained.
What to do if you Have Been Injured in NJ and You Are Not a Legal Resident?
Do not let your immigration status keep you from receiving the compensation you are rightfully owed as a result of another individual's negligence. If you or a loved one has been injured in an accident, call (973) 870-0434 or visit us online today to schedule a free initial consultation.

John fights hard for his clients and tries to educate them so they understand what is going on with their particular legal problem. John has been Certified by The Supreme Court of New Jersey as a Civil Trial Attorney. Whether it is a personal injury case, bankruptcy case, litigation case or other type of matter, John wants his clients to participate in the decision making process toward solving their problem in the best way possible.
Share Article
Need Help? Contact Us Today!