Scura, Wigfield, Heyer, Stevens & Cammarota Blog
Don't Get Tricked by Extra Fees In a Bankruptcy Retainer Agreement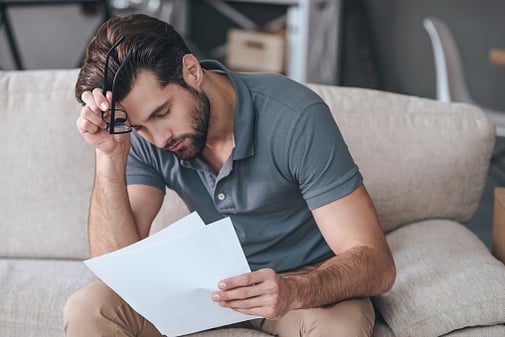 Understanding the Different Types of Bankruptcy Retainers
Attorneys' fees for a bankruptcy will always vary from attorney to attorney. For the most part, when you're hiring an attorney to handle your bankruptcy case, you will be quoted a retainer amount plus the court costs associated with the filing. If the retainer is on an hourly basis, the client will be responsible to pay for services in excess of the retainer amount. If the retainer is for a flat-fee (or a one-time payment), there should be no additional charges by the attorney (with the exception of a few situations mentioned below). Regardless of whether the retainer is on an hourly basis or a flat-fee, the retainer amount should cover most, if not all, of the administrative aspects of the bankruptcy.In some instances, an attorney may underestimate the complexity of a bankruptcy case, forcing the attorney to request an additional retainer amount from the client. However, that is rarely the case.
The Scope of the Retainer Agreement
The retainer agreement outlines the scope of the retention and the type of legal services included (and not included). The bankruptcy attorney can always limit the scope of the retention and charge extra for services beyond that scope. For example, in a flat-fee Chapter 7 case, the cost would normally only cover attorney's fees for reviewing the bankruptcy petition and attending the 341a meeting of creditors, and any administrative fees associated with preparing the bankruptcy petition. In these types of bankruptcy cases, it would be reasonable for an attorney to charge extra for the filing of motions, amending your bankruptcy petition schedules (under certain circumstances), or charge additional fees and expenses for any unforeseeable court appearances. However, this is something that the bankruptcy attorney should explain to you when retaining him or her.
Don't Get Tricked Into Paying "Additional" Service Fees
Not surprisingly, we hear stories about bankruptcy attorneys charging their clients extra money for administrative services that are part of the normal bankruptcy process. Below is a list of certain bankruptcy procedures that you should NOT be charged extra for if the retainer is based on an hourly basis:
The filing of, and oppositions to, motions;
The drafting, filing, and amendment of all bankruptcy petition schedules; including, but not limited to, schedules assuming or rejecting contracts or lease agreements (for Chapter 7 cases);
The drafting, filing, and amendment of the bankruptcy plan in a Chapter 13 and a Chapter 11 case;
Appearances for the 341a Meeting of Creditors and Confirmation of the bankruptcy plan; and
Any services associated with a loan modification (if the loan modification was part of the bankruptcy strategy, and if the debtor wishes to participate in the Bankruptcy Court's Loss Mitigation Program).
Contact Other Bankruptcy Attorneys
If your bankruptcy attorney is charging you an extra fee for any of the services outlined above, you should begin questioning the type of attorney you are dealing with. It is understandable that you would trust your bankruptcy attorney to treat you fairly, but unfortunately, there are a few bad apples out there. If possible, reach out to other reputable bankruptcy attorneys to ask whether you should be paying for the additional service fees. Know the truth about all of your charges related to a bankruptcy case. A bankruptcy lawyer should explain to you what is and what is not included in the retainer agreement, and then be committed to ensuring that you fully understand all of the service charges.
At Scura, Wigfield, Heyer, Stevens & Cammarota, LLP it is our goal to make sure that when you leave our offices you feel better than you did when you walked in and you understand the scope of the retainer and the services covered (and not covered). We know that filing for bankruptcy is disruptive and difficult, and we are committed to helping you solve today's challenges in a way that best sets you and your family up for a successful future. Call for a free consultation and let our experienced attorneys guide you to the right path.
Whether you need to completely eliminate your debt through Chapter 7 bankruptcy, or need to reorganize your credit payments through Chapter 13 or Chapter 11, we are well qualified as a full-service bankruptcy law firm for people in these and other New Jersey counties: Passaic County, Hudson County, Essex County, Bergen County, Morris County, and Sussex County. Call us today at 973-870-0434 or toll free 888-412-5091.
Share Article
Need Help? Contact Us Today!