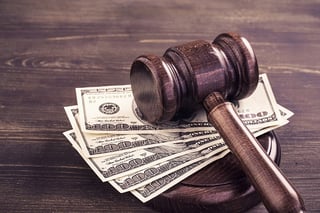 The loss of a loved one is a difficult event to process. The magnitude of the emotions and impacts could increase if their family member lost their life due to the negligence of another. Whether it was a fatal car accident, work accident, property incident or a fatal injury from a defective product, loved ones in New Jersey should understand their options regarding legal remedies and offsetting the financial burdens associated with the fatal accident.
Filing a New Jersey Wrongful Death Claim
In order to file a wrongful death claim, individuals in New Jersey should note that in general there are certain elements that need to be met in this type of lawsuit. First, there must be a death of a human being. Next, their death must be caused by the negligence of another or the result of another's intent to cause harm to them. Finally, the family members of the deceased must suffering monetary injury as a result of their death.
A wrongful death claim could arise out of numerous circumstances, such as medical malpractice, an automobile collision, an occupational incident or criminal behavior. An in depth investigation of the fatal accident may uncover the cause of the death and help assign fault or liability in the fatal incident.
Losses and Damages in a Wrongful Death Suit
Losses and damages are considered when awarding compensation in a wrongful death suit. Courts will look at pecuniary loss, which may include loss of income or loss of parental guidance. In addition, this may also cover medical bills, funeral expenses and other losses like lost of support, companionship and prospect of inheritances.
If the negligence or misconduct of another causes the death of a loved one, it is important to understand the situation and what options are available. While it can be a challenging time, it is important to timely and knowledgeably take action. This could result in compensation to help cover financial hardships associated with the fatal incident and also help them cope with the death of a loved one. Contact one of our attorneys today for help.