Scura, Wigfield, Heyer, Stevens & Cammarota Blog
Expunging a Costly Criminal Mistake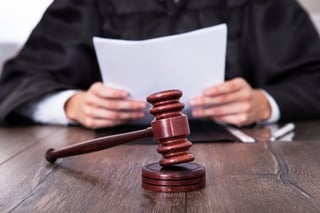 For many people, a past criminal conviction continues to negatively impact their prospects of future happiness. With easy access to information, many employers, landlords, educators and licensing agencies now require a criminal background check when considering potential candidates. Obviously, a past criminal conviction weighs negatively for a candidate in any application process. If you have experienced this, "expungement" may offer relief.
What is Expungement?
Expungement means the extraction of all records on file with any court, detention or correctional facility, law enforcement or criminal justice agency concerning a person detection, apprehension, arrest, detention, trial or disposition of an offense within the criminal justice system. N.J.S.A. 2C:52-1. If the court grants you an order of expungement, your arrest, conviction and any proceedings related thereto are deemed to have not occurred and you may generally answer questions related to their occurrence as such. N.J.S.A. 2C:52-27.
When Can Violations Be Expunged?
Most crimes can be expunged. The question is when the law allows you to apply for an expungement. Generally, in New Jersey, a person convicted of an indictable offense must wait 10 years from the date of the conviction before it can be expunged. N.J.S.A. 2C:52-2. Those convicted of disorderly persons or petty disorderly persons offenses may have to wait five years to expunge the conviction. N.J.S.A. 2C:52-3. Lastly, those found guilty of violating a municipal ordinance are required to wait two years before applying for expungement. N.J.S.A. 2C:52-4. These time periods may be longer or shorter based on the applicant's criminal history. Anyone whose charges are dismissed or who is found not guilty, may immediately apply for expungement regardless of the severity of the charges. N.J.S.A. 2C:52-6.
The Expungement Process
The expungement process is started by the filing of a Petition for Expungement in the county where the arrest took place. The applicant must then send the Petition for Expungement to various law enforcement agencies to review. The court will schedule a hearing to take place no sooner than 35 days, but no longer than 60 days from the date the Petition is filed. On the day of the hearing, the various law enforcement agencies may or may not object to the granting of your expungement. Once all parties have been heard, the court will either grant or deny the Petition. If successful, an Order of Expungement is issued by the court. Upon the sending of the Order of Expungement to the proper law enforcement agencies, the process is complete.
Get Help with Expungement
In the information age, having a criminal conviction on your record is not ideal. That does not mean you have to live with it. The expungement process offers you the opportunity to ensure that people digging into your criminal background come home empty handed.
If you are considering expunging or just want to know more about the process, please contact our offices for a consultation.

Mark Matri joined Scura, Wigfield, Heyer, Stevens & Cammarota, LLP in October of 2015 after years of practice in Florida. Mr. Matri establishes long term relationships with his clients. Often, after representing clients in litigation matters, he will work to protect their assets through estate planning.
Share Article
Need Help? Contact Us Today!