Scura, Wigfield, Heyer, Stevens & Cammarota Blog
Facing Foreclosure In NJ? Consult a Chapter 13 Bankruptcy Lawyer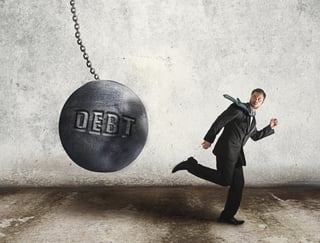 According to the most recent data, New Jersey has one of the highest rates of foreclosures in the nation. According to RealtyTrac, one out of every 539 housing units within the state is in foreclosure, the third highest rate in the country. If you are one of the many in the Garden State facing foreclosure, you may wonder if there is a way out. Fortunately, many in your situation find that they can escape the foreclosure process and remedy their situation by filing bankruptcy, particularly Chapter 13.
How Chapter 13 Can Help
As soon as you file Chapter 13, the automatic stay becomes effective. Once this has happened, your creditors, including your mortgage lenders, must stop attempting to collect the outstanding debts against you. This means that the foreclosure process is immediately stopped. Your overdue mortgage debt is then consolidated into Chapter 13's payment plan. Under the plan, you have three to five years to catch up on your mortgage. You do this by making a payment each month towards what you owe. Since the amount of the monthly payment is determined by how much disposable income you have, it is kept within your budget.
Staying In Your Home Under Chapter 13 Bankruptcy
Under the bankruptcy laws, as long as you continue making regularly monthly payments, you can stay in your home without fear of your lender resuming foreclosure proceedings. The payment each month is made to the bankruptcy trustee, who divides the payment among your creditors by order of priority. Your mortgage lender, along with your other secured creditors, is paid first, so your missed payments are made current by the time the payment plan ends. At the end of the plan, you are caught up on your mortgage, free of most other debts, and resume making your normal pre-bankruptcy payments on your mortgage.
If a creditor sued you for a debt and obtained a judgment against you before bankruptcy, your home (and other real property you own within the state) may be subject to judgment liens for the debt. However, you have the ability to eliminate these liens in Chapter 13 bankruptcy. This means that you no longer have to worry about paying off the lien amounts if you later decide to sell your home.
Chapter 13 can also be a boon if you are underwater (i.e. owe more than the home is worth) on a second or subsequent mortgage. Chapter 13 treats this type of second mortgage as ordinary unsecured debt. As a result, these debts are paid last (if at all) under the plan. In most cases, your overdue underwater second mortgages are eliminated outright by the time you finish Chapter 13.
Speak with a Chapter 13 Bankruptcy Lawyer
Although it may seem clear that Chapter 13 would be beneficial for you, it is important to get competent legal advice before choosing the type of bankruptcy to file. The experienced Chapter 13 bankruptcy lawyers at Scura, Wigfield, Heyer & Stevens, LLP can evaluate your situation and recommend the debt relief option for which you would be best suited.
Contact a New Jersey bankruptcy lawyer today by calling 973-870-0434 or scheduling a free consultation online, we're here to help!
Share Article
Need Help? Contact Us Today!