Scura, Wigfield, Heyer, Stevens & Cammarota Blog
Facing IRS Debt? A NJ Chapter 13 Bankruptcy may be the Answer for You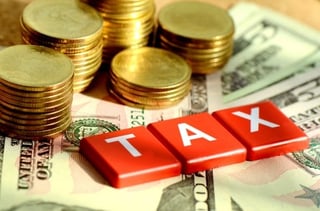 If you owe tax debt and the IRS or state is coming after you, then a New Jersey chapter 13 bankruptcy may be an option for you. Even if the tax debt is non-dischargeable, you can structure a chapter 13 plan to make payments over the period of five years towards your debt. During that time neither the IRS nor the state will be able to take any action to collect the debt owed to them due to the automatic stay. The automatic stay protects a debtor from creditor actions while a bankruptcy case is ongoing.
Contact a New Jersey Chapter 13 Bankruptcy Lawyer
If you are considering bankruptcy, contact a New Jersey Chapter 13 bankruptcy lawyer so you can be guided accordingly as to what your options are and what option is best for you. The bankruptcy process can be difficult to navigate, so it is important that you have someone representing you who is familiar with the process to make sure everything goes smoothly.

Prior to joining Scura, Wigfield, Heyer, Stevens & Cammarota, LLP, David Sklar graduated from Rutgers University-Newark School of Law with a J.D., Cum Laude. Mr. Sklar was the recipient of a Pro Bono Award and was honored by the New Jersey Bar Association for his commitment to the Street Law Program by being awarded the Street Law Prize.
Share Article
Need Help? Contact Us Today!