Scura, Wigfield, Heyer, Stevens & Cammarota Blog
Should You File an Individual Chapter 11 Bankruptcy or a Chapter 13 Bankruptcy Case?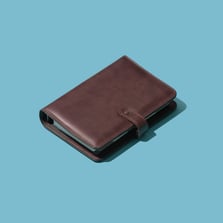 If you are an individual in need of a bankruptcy reorganization plan, you may be wondering whether you should be filing a chapter 11 bankruptcy case or a chapter 13 bankruptcy case. This blog will explore some of the differences between individual chapter 11 and chapter 13 bankruptcy and which chapter may be right for you.
CHAPTER 13 BANKRUPTCY
Chapter 13 Bankruptcy is limited to individuals with regular sources of income. It is known as the person reorganization chapter of bankruptcy. In a chapter 13 bankruptcy, an individual presents a plan where they will be making payments to the chapter 13 trustee on a monthly basis of their monthly disposable income. The challenge of completing the chapter 13 bankruptcy case is the requirement to make plan payment for each and every month of the plan beginning on the month after filing. Failure to make plan payments will result in dismissal of the bankruptcy case.
One of the limited aspects of a chapter 13 bankruptcy case is that a debtor must be within the debt limits. Pursuant to 11 U.S.C. §109 (e), "[o]nly an individual with regular income that owes, on the date of the filing of the petition, noncontingent liquidated, unsecured debts of less than $419,275 and noncontingent liquidated, secured debts of less than $1,257,850.00." It is important to note the qualifying language used to describe the debt limit amounts. For instance, if the debt is subject to a contested litigation, then it would not be counted for purposes of the debt limit. Generally, if an individual can fit within the debt limits of a chapter 13, then that is the preferred option as opposed to a chapter 11 bankruptcy case. Some reasons for this include that it is generally significantly cheaper than a chapter 11 proceeding and does not require votes from impaired creditors.
CHAPTER 11 BANKRUPTCY
Chapter 11 Bankruptcy historically has been most often used for business bankruptcy reorganizations. However, due to the debt limits and the increasing amounts of debt that individuals have incurred, it has becoming an increasing avenue for individuals to utilize to reorganize their debts. The pitfalls of a chapter 11 bankruptcy include that it is extremely costly to administer and you will have to file monthly operating reports that track all of your financial activity. Furthermore, there are more stringent procedural protocols for getting a plan confirmed by a court including the above mentioned requirement that an impaired class of creditors vote in favor of your plan. An impaired creditor is any creditor whose rights are altered by the plan. Upon filing for chapter 11 bankruptcy, you will become the debtor-in-possession of your financial affairs. This grants a debtor more freedom that what is allowed in a chapter 13 bankruptcy case. A benefit of this is if you need to initiate litigation to recover assets for your estate. A chapter 11 bankruptcy grants a debtor this ability whereas in a chapter 13 bankruptcy the debtor would need to seek the permission of the chapter 13 trustee prior to initiating such an action. Also, payments on account of pre-petition debt would not begin immediately after the bankruptcy filing; rather, they would begin after plan confirmation.
If you are considering filing for bankruptcy, it is important to contact an experienced bankruptcy attorney to guide you through your options. It is also important to inform your counsel about every aspect of the potential litigation, so your attorney can guide you through the process as smoothly as possible. For questions regarding a potential litigation, call the law firm of Scura, Wigfield, Heyer, Stevens & Cammarota, LLP for a free consultation.

Prior to joining Scura, Wigfield, Heyer, Stevens & Cammarota, LLP, David Sklar graduated from Rutgers University-Newark School of Law with a J.D., Cum Laude. Mr. Sklar was the recipient of a Pro Bono Award and was honored by the New Jersey Bar Association for his commitment to the Street Law Program by being awarded the Street Law Prize.
Share Article
Need Help? Contact Us Today!