Scura, Wigfield, Heyer, Stevens & Cammarota Blog
Financial Consequences of a Civil Judgment in New Jersey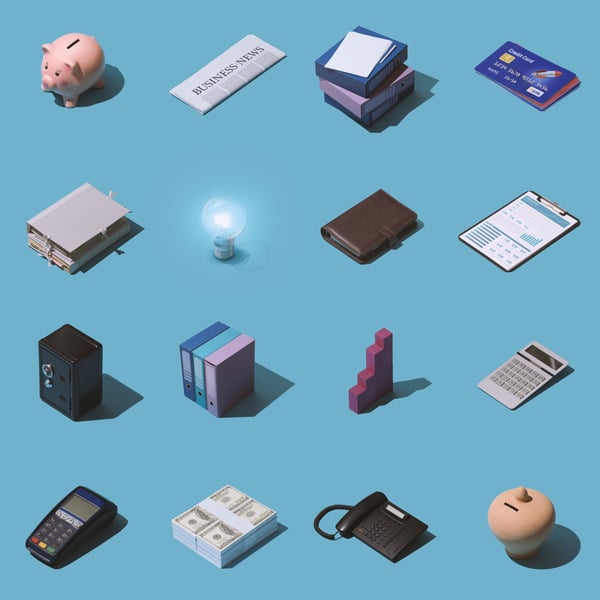 Having a civil judgment against you can serious financial consequences. First, civil judgments can be recorded as liens against any land you own within New Jersey. Judgment liens have to be satisfied before the property can be sold or refinanced. Second, judgment creditors can levy upon your personal property or bank accounts. Third, your wages can be garnished. Garnishment is when the Court orders your employer to pay a portion of your pay directly to the judgment creditor. These are just a few enforcement methods available to judgment creditors.
Many times, special civil judgments, those of $15,000 or less, are entered by "default final judgment." Default final judgment occurs when a defendant fails to assert his or her rights in defense of the plaintiff's claims by filing an answer. The most common reasons for not filing an answer are a) the defendant never knew about the lawsuit; b) the defendant was afraid of having to go to court; or c) the defendant didn't have money to pay a lawyer. Regardless of the reason, if a civil judgment has been entered against you, a knowledgeable attorney may be able to have it vacated. Once vacated, the enforcement methods described earlier are temporarily nullified, and the attorney can assert your defenses while negotiating settlement with the plaintiff. This article discusses if a final judgment against you may be vacated.
Rule 4:50 "Relief from Judgment or Order."
UnderRule 4:50–1, a court may relieve a party from a final judgment for the following reasons: (a) mistake, inadvertence, surprise, or excusable neglect; (b) newly discovered evidence under specified circumstances; (c) fraud, misrepresentation or misconduct of an adverse party; (d) the judgment or order is void; (e) the judgment or order has been satisfied, released or discharged, or a prior order or judgment supporting it is reversed or vacated, or that it is no longer equitable for the judgment or order to have prospective effect; or (f) any other reason justifying relief. Motions for relief from adefaultjudgmentmust be viewed with "great liberality and every reasonable ground for indulgence is tolerated to the end that a just result is reached." John Reiner & Co., Inc. v. Dorsey Roofing Co., Inc., 187 N.J. Super. 51 (Law Div. 1982). The power to vacate adefaultjudgmentso as to permit pleading of a meritorious defense should be freely exercised when the enforcement of the judgment would be unjust, oppressive, or inequitable to the party moving to vacate it. Tradesmens Nat. Bank & Trust Co. v. Cummings, 38 N.J. Super. 1, (App. Div. 1955). Motions for relief from final judgment shall be made within a reasonable time and for reasons (a), (b) and (c) not more than one year after the entry of the judgment.
Rule 4:50 Application
There is a public interest in the finality of judgments entered in New Jersey. F.B. v. A.L.G., 176 N.J. 201 (2003). However, wherever possible, judges prefer to have cases litigated on the merits. This means that if a reasonable argument under R. 4:50-1(a) through (f) can be raised, the judge will likely vacate the default final judgment and permit the defendant to file an answer. To do anything else would cause the defendant to suffer the judgment without having a chance to defend himself or herself. When judgment is successfully vacated, the case returns to its infancy to be litigated on the disputed issues.
Vacating judgments over a year old is far more problematic. In such cases, either a due process violation through invalid service of process or exceptional circumstances must be shown. Examples of exceptional circumstances have included such matters as protection of a family, which included five minor children from being evicted from public housing and rendered homeless, Housing Auth. of Town of Morristown, 135 N.J. at 290–94; protection of a public fund, Mancini, 132 N.J. at 337–38; the prevention of recovery for damages for breach of an illegal public contract, Manning Eng'g, Inc. v. Hudson County Park Comm'n, 74 N.J. 113, 123–25; and prevention of harm to a party misled by his attorney who was subject to disciplinary proceedings that ultimately led to disbarment, Court Inv. Co. v. Perillo, 48 N.J. 334, 344–47.
It is not uncommon to discover that a civil judgment has been entered against you. You may or may not have been aware of the lawsuit that judgment is based upon. Due process requires that before a judgment may be entered against you, you have notice and an opportunity to be heard. "Notice" entitles you to be formally served with copies of the summons and complaint against you in accordance with court rules. An "opportunity to be heard" permits your filing of an answer in opposition to the complaint. If a judgment has been entered against you, and you feel you did not receive due process, you may be entitled to vacate that judgment and assert your legal rights.
Once your answer is filed, the plaintiff is forced to carry the burden of proof before judgment can be entered. This takes time and effort which often motivates plaintiffs to settle for less than he or she may be entitled to at trial. In default final judgment scenarios, plaintiffs are assumed to have carried the burden of proof because the defendant failed to answer and assert their rights.
We Can Help Defend Civil Lawsuits
The experienced attorneys at Scura, Wigfield, Heyer, Stevens & Cammarota LLP have experience vacating judgments, defending civil lawsuits and negotiating favorable settlements. Simply ignoring a civil lawsuit almost always results in the entry of a default final judgment. It is always the best strategy to assert your defenses at the onset. However, situations arise where the opportunity to answer has expired and a default final judgment has been entered. R. 4:50 may be your weapon against an invalid judgment in these scenarios.
Whether you have just been served with a complaint or a judgment has already been entered against you, the attorneys at Scura, Wigfield, Heyer, Stevens & Cammarota LLP can help. Please call our offices to schedule a free consultation and hear your options.
Share Article
Need Help? Contact Us Today!