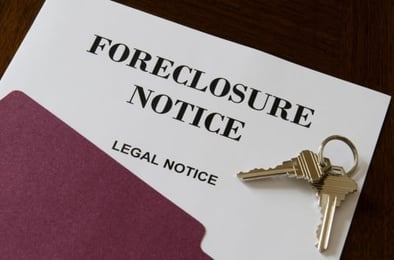 Across the country, foreclosures have become an unfortunate reality for many homeowners. Most states, including New Jersey, require a lawsuit to be filed to effectuate the foreclosure process. In other words, if a homeowner stops paying the mortgage, the lender cannot simply show up at the residence without a court approved final judgment and demand the homeowner vacate the premises.
Pursuant to N.J.S.A.2A:50-57(A), until the day the final judgment of foreclosure is entered, a homeowner has the right to cure any default in mortgage payments, de-accelerate the loan, and reinstate the mortgage, regardless of whether an answer was filed.
In New Jersey, the foreclosure process begins with the lender filing a complaint for foreclosure. This complaint must be personally served upon the homeowner. The homeowner then has 35 days from the date of being served with the complaint to file their answer. If no answer is filed, the lender may obtain a default against the homeowner and apply for entry of a final judgment of foreclosure.
Written Notice
The lender must provide a homeowner with a written notice no less than 14 days prior to submitting its application for final judgment. This notice must state the name and address of the lender, a telephone number for a representative to contact to obtain the amount required to cure the arrears, and that entry of the final judgment will terminate the homeowner's right to cure.
Within 10 days of receiving the notice, a homeowner may send the lender written notice certifying a reasonable likelihood that the homeowner can provide payment necessary to cure the arrears within 45 days. If such certification is made by the homeowner, the lender cannot seek entry of the final judgment during that 45-day period.
Reinstating the Mortgage
To reinstate the mortgage, the homeowner must tender the proper amount to the lender by cash, cashier's check, or certified check. The proper arrears amount can be obtained by calling the number provided in the pre-application for final judgment notice. Once the mortgage is reinstated, the lender must voluntarily dismiss the foreclosure lawsuit and the homeowner will be obligated to begin making regular monthly mortgage payments going forward. A homeowner's right to reinstate may be exercised only once every 18 months.
Reinstating the mortgage does not require a homeowner to pay off the entire mortgage amount. Only payment of all the arrears, which may include added fees and costs, is required. Additionally, a homeowner in foreclosure need not wait until receiving the final judgment application notice to exercise their right to reinstate. The right to reinstate exists from the date of default until entry of the final judgment. However, once a final judgment of foreclosure is entered, the homeowner's right to reinstate is terminated.