Scura, Wigfield, Heyer, Stevens & Cammarota Blog
Get a Fresh Start from Your Debts With Chapter 7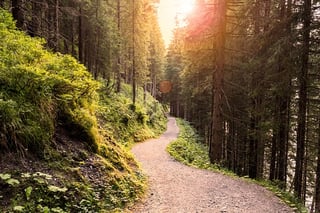 What could you and your family do with a fresh start from your credit card debt and other loans? Chapter 7 bankruptcy may be the best option for helping you get out from under your burden of debt, while keeping your house and family car.
Our Bankruptcy Attorneys Can Help Guide You
If you are underwater in debt, an attorney at Scura, Wigfield, Heyer & Stevens & Cammarota, LLP, can lay out your legal options and help you guide you through the process. We can be your complete bankruptcy law firm. We serve residents and small business owners in New Jersey and have offices in Wayne, NJ, Hackensack, NJ, Hoboken, NJ, and Newark, NJ. Contact us for a free initial consultation about what Chapter 7 bankruptcy can do for you.
Free Consultation ▪ Contact Us Today
Unlike many bankruptcy law firms, we handle every type of bankruptcy, including Chapter 7 debt elimination, Chapter 13 debt reorganization and Chapter 11 debt reorganization for private businesses and individuals with high debt burdens.
What Is Chapter 7 Bankruptcy?
Chapter 7 is also known as a Liquidation Chapter. This simply means that a debtor who files under Chapter 7 is entitled to retain certain assets, while the remaining assets, if any, are sold and distributed pro rata to his/her creditors in an effort to partially satisfy the debt. More often than not, a debtor under a Chapter 7 has a "No Asset Case".
By filing Chapter 7, our lawyers may be able to help you:
Eliminate your credit card debt
Prevent car repossession
Stop wage garnishment and tax liens
Get your financial house in order
Stop Harassing Credit Collection Calls and Letters Immediately
Simply stated, the debtor may keep all of the property (house, car, 401K and personal property) he or she owns without having any of it liquidated. A bankruptcy under this chapter typically involves a 4 to 5 month period, at which time the debtor is fully discharged from his or her debt.
Once you file a Chapter 7, all collection activity towards you must immediately cease. All telephone calls, lawsuits, and wage garnishments will stop. Upon receiving a discharge from the Bankruptcy Court, you will no longer be obligated to pay most, if not all, of these debts.
Although a bankruptcy stays on your credit report for a ten (10) year period, there are a number of ways in which you can reestablish your credit report. Once you are discharged from your debt under the Chapter 7, you cannot file another Chapter 7 petition for an eight (8) year period.
In a Chapter 7, or liquidation case, the bankruptcy court appoints a trustee to examine the debtor's assets and divide them into exempt and nonexempt property. Exempt property is limited to a certain amount of equity in the debtor's residence, motor vehicle, household goods, life insurance, health aids, specified future earnings such as social security benefits and alimony, and certain other personal property.
The trustee may then sell the nonexempt property and distribute the proceeds among the unsecured creditors. Although a liquidation case can rarely help with secured debt (the secured creditor still has the right to repossess the collateral), the debtor will be discharged from the legal obligation to pay unsecured debts such as credit card debts, medical bills and utility arrearages. However, certain types of unsecured debt are allowed special treatment and cannot be discharged. These include some student loans, alimony, child support, criminal fines, and some taxes.
Contact us right away for bankruptcy help. Stop worrying tonight.
Whether you need to completely eliminate your debt through Chapter 7 bankruptcy, or need to reorganize your credit payments through Chapter 13 or Chapter 11, we are well qualified as a full-service bankruptcy law firm for people in these and other New Jersey counties: Passaic County, Hudson County, Essex County, Bergen County, Morris County, and Sussex County. Call us today at 973-870-0434 or toll free 888-412-5091.
Share Article
Need Help? Contact Us Today!