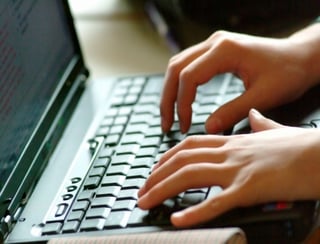 You should always investigate and look to see whether bankruptcy is the best option for you. There are various helpful websites that provide information on bankruptcy and can be helpful in making a decision. You should always consult with an attorney before making that final decision, but along with our website's comprehensive bankruptcy information, these sites are helpful in educating yourself on the process.
Here Are Some Helpful Bankruptcy Websites:
U.S. Court Website Bankruptcy Information

This site contains the U.S. Court's "Bankruptcy Basics," an online guidebook with information about each type of bankruptcy, including Chapter 7 and 13 and other Chapters used by businesses, municipalities, farmers, and fisherman. This site has interactive bankruptcy forms that you can fill out online, a complete copy of the bankruptcy rules, links to local bankruptcy court websites, and a list of bankruptcy filing fees.
The New Jersey Bankruptcy Court Website
This New Jersey website provides information in general on bankruptcy and has various links and information specific to New Jersey.
American Bankruptcy Institute's Bankruptcy Resources
This website will provide you a lot of consumer related information. It also has an excellent basic bankruptcy information and FAQs on bankruptcy.
This website contains a median income/ means test calculator to help you determine if you will qualify for Chapter 7 bankruptcy. It also gives you specific bankruptcy information based on where you live, like links to your local bankruptcy court and state bankruptcy forms, the median income in your state for purposes of determining Chapter 7 eligibility, and your state law bankruptcy exemption amounts.
Legal Information Institute at Cornell Law School (LII)
This is a great site for different links to different laws relating to bankruptcy, including federal bankruptcy statutes, rules and cases, state bankruptcy statutes and cases, and articles about bankruptcy.
National Foundation for Credit Counseling (NFCC)
The NFCC website provides general information about bankruptcy and more specific information about bankruptcy counseling. This site has a national directory of local member agencies -- nonprofit credit counseling agencies staffed by NFCC-trained, certified counselors. Counselors can provide pre-bankruptcy counseling as well as counseling regarding debt, credit, and foreclosure issues.
This site has up to date information on the median income levels in your area and means testing information. The U.S. Trustee site has information about avoiding bankruptcy, foreclosures, and other bankruptcy scams. It also has a lot of information and statistics on filings in the United States as well as information on various bankruptcy trustees throughout the United States.
Contact a New Jersey Bankruptcy Attorney To Learn More
As you are considering whether bankruptcy is the right step for your specific situation, it is best to consult with a bankruptcy attorney. Our attorneys are knowledgeable in New Jersey bankruptcy law and can help you figure out the best path forward. Contact us today for a free initial bankruptcy consultation.
We are a debt relief agency. We help people file for bankruptcy relief under the Bankruptcy Code.