Scura, Wigfield, Heyer, Stevens & Cammarota Blog
Helping Clients Deal with Financial Challenges & Bankruptcy in New Jersey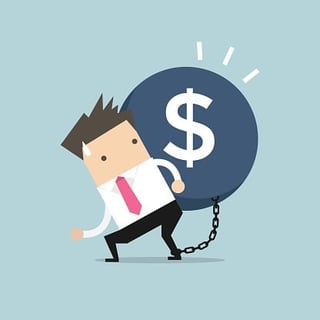 Coming to terms with debt is not always easy; however, dealing with debt is more than just addressing financial problems. For some debtors in New Jersey, it also means preventing mistreatment by creditors. Debtors considering filing for bankruptcy should fully understand all the issues that could be addressed by the process as well as how the process will impact them personally.
Bankruptcy in New Jersey
The law firm of Scura, Wigfiled, Heyer and Stevens, LLP, has years of experience and has helped past clients address their financial problems head-on. When individuals are considering bankruptcy in New Jersey, we understand the importance of being fully aware of all the available options. Not all financial problems are equal and not all debtors are eligible to file for all bankruptcy types.
Chapter 7, Chapter 13 & Other Options
Depending on the needs of the client and what he or she hopes their financial future to look like, our attorneys consider whether a filing under Chapter 7, Chapter 13 or an alternative to bankruptcy is in their best interest. For some individuals, going through the bankruptcy process is not the best way to handle his or her debt. In these matters, we have helped past clients navigate bankruptcy and its alternatives, assisting them with negotiations with creditors, initiating debt reduction programs, signing clients up with debt counseling and debt consolidation programs, helping them budget or assisting with selling items of value to pay off debt.
Our legal staff is knowledgeable of the applicable laws and has successfully represented past clients during bankruptcy and bankruptcy alternatives. It is important for debtors to explore all options available so they initiate a process that meets their needs and helps them obtain a healthy financial future. To learn more, check out our law firm's personal bankruptcy overview. Our website provides general information that could help debtors take timely action to regain control of their finances.
For help with bankruptcy in New Jersey contact us today for a FREE Bankruptcy Consultation.
Share Article
Need Help? Contact Us Today!