Scura, Wigfield, Heyer, Stevens & Cammarota Blog
How Can New Jersey Residents Deal With Medical Debt Management?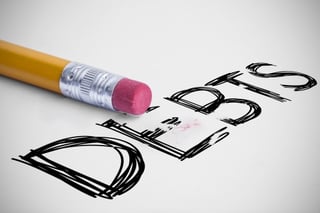 Unfortunately, some life events can negatively impact an individual's financial health. When a person requires costly medical care or surgery, this can lead to some serious financial challenges. Medical debt can become a huge burden, even when an individual has health insurance. If a deductible is high, it can be difficult to pay medical bills, resulting in overdue medical debt.
How to Deal With Medical Debt Management
First, patients should attempt to reduce their medical bill as soon as it arrives. If it is apparent right away that the person cannot afford a medical bill, he or she should immediately try to negotiate the amount down. Additionally, a patient could obtain a payment plan. Non-profit hospitals are required to offer financial assistance programs to those unable to pay their bills and for-profit hospitals are often willing to agree to a payment plan; however, in order to take advantage of these, patients need to talk to the hospital right away.
Next, if medical debt is turned over to debt collectors, a patient can still negotiate this debt. If a patient plans on paying off the debt to the collection agency, it is important to negotiate the amount and agree to a full and final settlement. A lump sum or a workable monthly payment could be set up, and before any payment is made, a patient should get this agreement in writing.
Third, financing should be considered. While doctors often offer financing, it usually includes high interest rates. Patients should consider opening a credit card with a zero percent purchase offer. This could allow him or her to pay off the debt with no interest for several months. If a credit card is not an option, a personal loan could be taken out with a low interest rate.
Lastly, individuals with high medical debt should consider bankruptcy. While this is often a scary process to consider, it could be the best option for an individual. Those suffering from overwhelming medical debt should consider how bankruptcy could help them. If a patient decides to file for bankruptcy, he or she should inform the hospital that they are going to file.
Medical Debt Management Options
While these four options could help individuals deal with medical debt management, they do not cover all of the available options. Debtors should become fully informed about what steps they can take to obtain debt relief. This will ensure that their rights and interests are protected.
Source: Dailyfinance.com, "4 Ways to Deal With Medical Debt," Nick Clements
If you need help with your medical debts, contact our expert New Jersey Bankruptcy Attorneys for a free consultation.
Share Article
Need Help? Contact Us Today!