Scura, Wigfield, Heyer, Stevens & Cammarota Blog
How New Jersey Bankruptcy Lawyers Can Help to Keep Utilities On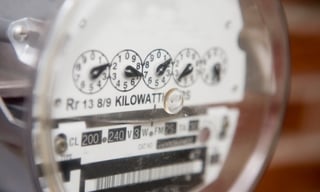 Bankruptcy may help you in getting utility services restored if you were behind on your gas or electric bill. If the gas or electric company is threatening to turn off the services, and you file bankruptcy before they do, the federal stay under 11 U.S.C. 362 will prevent the utility company from shutting off the service. If the utility service has have been disconnected for nonpayment, bankruptcy can help in getting them turned back on.
New Jersey Bankruptcy Lawyers Can Help Keep Utilities On
Pursuant to 11 U.S.C. § 366, if you owe back payments on utility services and you file for bankruptcy, the utility company cannot alter, refuse, or discontinue your service. This statute is similar to the automatic stay, but is another specific section of the bankruptcy code providing clear protection. This section also prevents the companies from refusing to provide service just because you filed for bankruptcy.
The relevant sections of 11 U.S.C. § 366, entitled "Utility Service," are as follows:
(a) Except as provided in subsections (b) and (c) of this section, a utility may not alter, refuse, or discontinue service to, or discriminate against, the trustee or the debtor solely on
the basis of the commencement of a case under this title or that a debt owed by the debtor to such utility for service rendered before the order for relief was not paid when due.
(b) Such utility may alter, refuse, or discontinue service if neither the trustee nor the debtor, within 20 days after the date of the order for relief, furnishes adequate assurance of payment, in the form of a deposit or other security, for service after such date. On request of a party in interest and after notice and a hearing, the court may order reasonable modification of the amount of the deposit or other security necessary to provide adequate assurance of payment.
Discharge Old Electric and Gas Bills
You may be eligible to discharge or wipe out the old debt related to the gas or electric. After the bankruptcy, however, you do have to pay the gas and electric going forward or you will risk shut off again. A utility company cannot discriminate against a customer because they filed bankruptcy. Furthermore, utility companies may not refuse services related to old back due debt that may be wiped out in a bankruptcy.
Better to File Bankruptcy Before Gas or Electric Shut Off
This being said, sometimes a debtor may have to put a deposit or pay a reconnecting fee to get service up and running. It is always better to file the bankruptcy before your gas or electric service is shut off. If you have questions related to a potential shut off of gas or electric service and are considering bankruptcy, please feel free to give one of our firm's New Jersey Bankruptcy Lawyers a call.
Share Article
Need Help? Contact Us Today!