Scura, Wigfield, Heyer, Stevens & Cammarota Blog
How We Help with New Jersey Wrongful Death Cases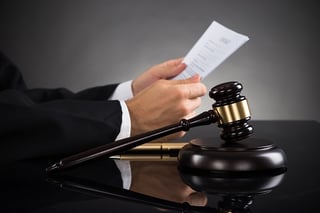 New Jersey's wrongful death statute can present challenges to survivors after a fatal accident. It is therefore particularly important to have a knowledgeable and aggressive wrongful death attorney on your side to assist you in pursuing all available compensation after the accidental death of a loved one.
Scura, Wigfield, Heyer, Stevens & Cammarota, LLP, offers no-charge, no-obligation initial consultations for family members with potential wrongful death claims. Our attorneys understand how important it is for you to take the time necessary to grieve and regroup after the sudden death of a beloved family member. We are ready to begin a behind-the-scenes investigation into the facts and circumstances of the fatal accident even as you go deal with funeral arrangements and struggle to discover a new "normal" way of life after suddenly losing your wife, husband, mother, father, son or daughter.
Compassionate Legal Advocacy After a Fatal Accident in the Family
No amount of money and no court decree can take away your loss or give you back the life you had before the fatal accident took your loved one. However, your practical needs deserve the attention that an experienced wrongful death attorney can give, to help you pursue compensation for any of the following:
Medical bills
Funeral expenses
Burial costs
Lost wage replacement
Compensation for loss of companionship
Contact a New Jersey Wrongful Death Attorney
No two families, no two fatal accidents and no two wrongful death claims are alike. Our lawyers are prepared to apply the benefit of our experience to your family's needs after an accidental death:
A motor vehicle accident
A motorcycle accident
A pedestrian accident
An accidental death caused by a dangerous or defective product
A serious slip-and-fall accident, such as a fall from a balcony or a slip-and-fall into the path of a commuter train
An electrocution or an explosion in an industrial setting or in a construction accident
Call or contact a New Jersey wrongful death attorney at Scura, Wigfield, Heyer, Stevens & Cammarota, LLP, to schedule a respectful, confidential consultation at your convenience after an accidental death in New Jersey.
We have offices in Wayne, Hoboken, Hackensack & Newark, New Jersey. We serve these New Jersey counties: Passaic County, Hudson County, Essex County, Bergen County, Morris County & Sussex County.
Se habla español
Tenemos asistentes bilingües que hablan español. Por favor llamar para una cita hoy.
Share Article
Need Help? Contact Us Today!