Scura, Wigfield, Heyer, Stevens & Cammarota Blog
Learning How to Control Credit Card Debt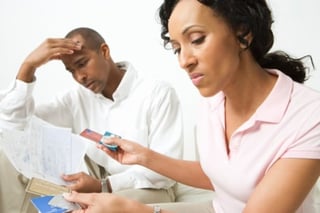 It is not uncommon for individuals and families to utilize credit cards. In some cases, this practice could be fairly beneficial for them, but if credit cards are not used properly, this could lead to major financial and life hardships. Residents in New Jersey understand that accumulating credit card debt could be a reason that financial problems occur. However, in some situations, the individual might not have any other option than to rack up a high credit card bill.
Getting Credit Card Debt Under Control
Whether an individual has a lot or a little credit card debt, it is never too late to learn how to deal with this type of debt and getting it under control. According to a study in 2012, the average household in the United States had nearly $15,950 in credit card debt, running the interest rates in the mid to high teens. While it has been told that some debt is good, such as obtaining a credit card to establish credit, some debt can be very bad. Over-consuming could lead to not being able to pay off the monthly bill, causing it to continually increase.
In order to control credit card debt, it is crucial to understand the spending that is causing it. This could be accomplished by writing down purchases or transactions. This provides a spending map and could help the individual avoid future bad spending.
Furthermore, individuals and families should not be so quick to pay off a mortgage. These types of loans may have a low interest rate, and instead loans with high interest rates should be paid down or off first. When credit card debt is accumulated, it is important that the individual pay off the highest rates first and does not get into the trap of just paying the minimum each month. This will not get the debtor out of the cycle quickly and could extend the time it takes to pay off the bill.
Because the unexpected often occurs, individuals should be prepared by establishing an emergency fund. This could help them avoid using their credit card and racking up a high bill on it.
Contact a Debt Settlement Lawyer In New Jersey
Those dealing with credit card debt issues should understand how to get help, including exploring the possibility of filing for bankruptcy. No matter what route they decide to take to tackle their debt, it is important that they are well informed and understand their rights. For help with your credit card debt situation, contact our offices today.
Source: CNN Money, "Controlling Your Personal Debt," accessed Nov. 2, 2014
Share Article
Need Help? Contact Us Today!