Scura, Wigfield, Heyer, Stevens & Cammarota Blog
Need a New Jersey Personal Injury Attorney for a Fatal Accident Case?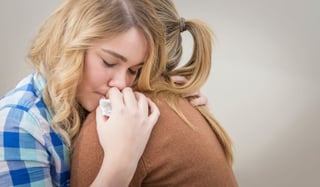 New Jersey personal injury attorneys deal with fatal accident cases more often than you'd think, especially since most Americans take every precaution to ensure that they do not put their lives at risk. Eating healthy food, exercising and avoiding dangerous places are some ways to do this. Some people also avoid living in localities that are prone to accidents or natural calamities, while others think twice before skydiving or entering an amusement park.
Statistics show that serious diseases like heart ailments, cancer and strokes can take many lives, but fatalities related to road accidents, falls and drug overdose are not far behind. Another common reason for death is due to complications of medical and surgical care.
Every year many people die due to another person's negligent or reckless behavior. Many families lose their loved ones due to traffic accidents, defective products, unsafe premises or workplace accidents.
No one expects to be involved in an accident while doing regular activities like crossing a street or driving to the office. However, when accidents do occur, they can cause serious problems for the victim and their family members. And while every effort is made to ensure that the victim survives the trauma, in some cases the victim passes away. While the grief is hard to handle, the family also has to worry about medical expenses and other costs.
Since a fatal accident can happen any time and no two accidents are alike, it is not possible to predict either the type of accident or the extent of injuries that the victim would suffer. However, when a loved one passes away in a fatality, the family can take appropriate action in order to hold the negligent party liable for their losses.
Contact a New Jersey Personal Injury Today for Help
If your loved one has been a victim of a fatal accident and you need a New Jersey personal injury attorney, the lawyers at Scura are here to help. Feel free to contact us by phone or email for a free consultation.
Share Article
Need Help? Contact Us Today!