Scura, Wigfield, Heyer, Stevens & Cammarota Blog
New Jersey Foreclosure and How Some are Staying In Their Homes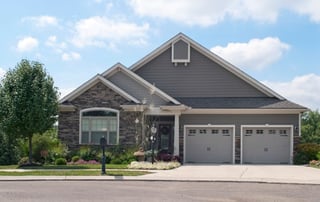 Buying a house is a big deal for New Jersey residents. This allows the individual or family to establish a home and fulfill their goal to achieve the American dream. However, there are several risks to becoming a homeowner. In most cases, a mortgage is taken out to help the buyer purchase their home. If the homeowner fails to make a mortgage payment or is delinquent, they could enter the foreclosure proceedings.
Some Are Staying In Their Homes After a New Jersey Foreclosure
Losing a home due to financial problems is a difficult predicament to be in. For some, it might be challenging to find a new place to live, especially if they have to uproot their spouse and children. But what happens if they decide to remain in their home? According to a recent report, several delinquent homeowners in high foreclosure states such as New Jersey and Florida have remained in their homes for years after a foreclosure case was initiated.
How is this possible? According to reports, this is due to legal technicalities. In high foreclosure states, the dockets have been backlogged. This means that it will take years until a decision is made. If the case is dragged on long enough, lenders may not be able to seize the home because the statute of limitations has been exceeded.
While it is unclear how many homeowners have decided to remain in their home after a foreclosure proceeding, banks have estimated that roughly 90 percent of the homes undergoing foreclosure remain occupied in the state of New Jersey. What are judges and legislatures doing about this legal technicality? While the judiciary has responded by saying, "no one gets a free house," homeowners could receive a favorable ruling due to this technicality. However, it was determined that this situation does not preclude mortgage lenders from initiating further foreclosure proceedings, so borrowers should be aware of this.
Get Help From a New Jersey Foreclosure Attorney
Facing foreclosure is not an easy situation to go through. In some cases, it could be a long process, causing a homeowner much stress about whether they will be able to keep their home or stop the foreclosure proceedings. Those dealing with financial issues and could possibly lose their home should understand their legal options and rights. This could help them understand what steps they could take and whether initiating debt relief options such as bankruptcy is in his or her best interest.
Contact a New Jersey Foreclosure Attorney today for help.
Source: DS News, "Legal Technicalities May Let Defaulting Borrowers Keep Their Homes Without Paying"
Share Article
Need Help? Contact Us Today!