Scura, Wigfield, Heyer, Stevens & Cammarota Blog
New Jersey Foreclosure Attorneys Explain Tenant Rights When Evicted In Foreclosure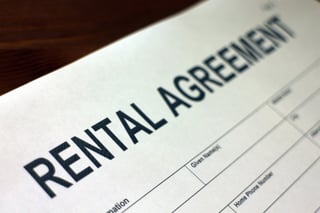 Many people in New Jersey prefer to rent rather than owning their home. While not owning a home means that the renter will be able to avoid facing foreclosure of that home if they fail to make payments, it does not mean that they are able to completely avoid the negative effects of foreclosure under all circumstances.
Many renters do not consider the possibility of foreclosure on the property they are renting. When a landlord is in default, the bank will most likely sell the property as soon as it can, which could result in the bank attempting to evict the tenants.
When a Bank Takes Over a Property
When a bank has taken possession of a property after foreclosure, the bank is technically the new landlord. When this occurs, banks have two options. First, they could manage the property, allowing the tenants to remain in the home or building. Or second, the bank could sell the property.
If the bank seeks to sell, the tenants may not even be aware that the home or building was in foreclosure. This could result in a sudden notice of a new homeowner followed by an eviction notice. In some cases, banks will even offer a program known as cash for keys, which is a tactic used to get tenants out as quickly as possible. While this might be doable and even appealing to some tenants, it is important to be aware of tenant's rights and protections, especially if they are a Section 8 or rent-controlled tenant.
Tenant Rights and Protections
While in many cases the foreclosure of a property means the end of the lease, this does not mean that tenants have to immediately vacate the property. Typically, a 90 days' notice is required. However, Section 8 and rent-controlled tenants have additional protection and cannot be evicted unless they fail to pay rent or violate the terms of their lease.
If a tenant is evicted from the premises due to foreclosure, it is possible for them to collect damages. Tenants could sue their ex-landlord for moving expenses, apartment search costs, application fees, differences in rent and other relocation fees. Tenants should be aware of their rights and options regarding the foreclosure of the home, apartment or condo they are renting.
If you have a foreclosure situation that you need help with, contact our New Jersey foreclosure attorneys today. We believe that regardless of your situation and why you got there, you should have the best advice and assistance in your legal matters. We offer a free initial consultation. Contact us today!
Source: FindLaw, "Tenant Eviction in Foreclosure: What Are Your Rights?"
Share Article
Need Help? Contact Us Today!