Scura, Wigfield, Heyer, Stevens & Cammarota Blog
New Jersey Foreclosure Process Is Taking Longer Than Usual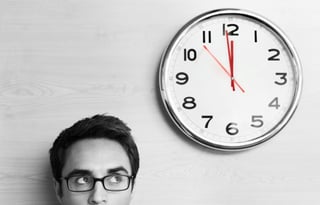 When you find your dream home, you buy it and likely make plans for how you will personalize it. As time progresses, you slowly see your dream becoming a reality. While that is what most people think when they buy a home, that isn't the way things always end up. For some homeowners, financial difficulties caused by any number of situations can lead to late mortgage payments and eventual foreclosure.
New Jersey Foreclosure Rate
Foreclosure rates across the U.S. are declining as the economy starts to improve, but for properties in New Jersey, a backlog in the court system seems to be holding up foreclosures. New Jersey has the second highest rate of properties that are 90 days or more behind on mortgage payments. Approximately 7 percent of the residential properties in the state are at some stage in the foreclosure process.
The high rate of foreclosures still in process in blamed, in part, on the lengthy foreclosure process in the state. A typical foreclosure in New Jersey can take around 1,000 days to complete now. Prior to the foreclosure freeze, subsequent backlog and added foreclosures due to damage from Superstorm Sandy, the time frame was only 200 to 400 days for a foreclosure to complete.
The funding the state had under the Troubled Asset Relief Program is running out, which has caused officials to stop accepting applications for the program. The state received $300.5 million from the program, which is for states with a high foreclosure rate.
Let a New Jersey Foreclosure Attorney Help You
While New Jersey remains second in the nation for foreclosures, that doesn't mean that homeowners have to stop fighting foreclosure on their homes. If you are facing foreclosure, speaking with an experienced New Jersey foreclosure attorney may help you to learn if you have options available to stop foreclosure and could allow you to keep your home.
Source: NuWire Investor, "New Jersey Foreclosure Rates Persist"
Share Article
Need Help? Contact Us Today!