Scura, Wigfield, Heyer, Stevens & Cammarota Blog
New Jersey Loan Modification vs. Bankruptcy Court's Loss Mitigation Program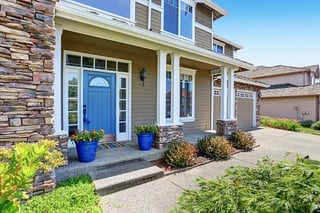 After the market crash of 2008, 2.6 million Americans lost their jobs, and 1.2 million properties were foreclosed in 2009 due to the recession. As a result, many of the mortgage lenders that accepted the government bail-out money were forced to offer loan modification assistance programs to help homeowners catch up on their mortgage arrears in an effort to avoid foreclosure.
Mortgage lenders to the rescue, right? Unfortunately, oftentimes theories don't work as well in practice. The influx of loan modification applications inundated the offices of ill-prepared and understaffed mortgage lenders, causing most applications to be denied or overlooked without even being properly reviewed. The failure of these loan modification programs, coupled with loan modification scams, only perpetuated the increasing foreclosure rates. But Why?
Loan Modification Programs – A Bureaucratic Nightmare
If you've ever been late on a mortgage payment (or several), then you're familiar with the mortgage company's incessive calling at all hours of the day, and the letters threatening with foreclosure. After you've spoken with a mortgage lender representative to see what your options are to avoid foreclosure, this wolf in sheep's clothing explains to you the different types of modification programs that the mortgage company offers, and how you can easily qualify for any of these programs. Six months later, and after endless amounts of documents submitted to the lender, the much too common response is: Your documents were never received, the application has passed the 90-day effective date, and you must start the process all over again.
Fast forward an additional six months, the mortgage company continues to claim that the documents requested were never received (although another representative told you otherwise the previous week), and they forgot to mention that your house was foreclosed on a month ago. I may sound like I am exaggerating, but trust me – I AM NOT. Wake up and smell the Sheriff Sale. Mortgage companies, whether you are being represented by an attorney or not, do not care about you or your family. They are only concerned with protecting their interest and will do anything to do so (including denying you the modification when you are the perfect candidate to obtain one). If this is the case, now what?
Bankruptcy Court's Loss Mitigation Program – The Light at the End of the Tunnel
In 2011, the United States Bankruptcy Court – District of New Jersey implemented the Loss Mitigation Program (LMP) which was designed to assist individuals with loan modifications, loan refinance, forbearance, short sales, or the surrendering of property in full satisfaction. Its true purpose is simple: judicial oversight equals fairness and good faith dealing between debtors and mortgage companies. Although the loan modification process is the same, here are some glaring differences:
The loan modification application documents are uploaded to the Loss Mitigation Program's DMM Portal and can be easily tracked by both parties (no more lost documents);
The DMM Portal maintains an open line of communication between debtor's counsel and the lender's representative;
Deadlines are set for the mortgage company to review the application to avoid submitted documents from becoming stale or expired;
Regardless of how many times you have applied for a modification and have been denied, the mortgage company is court-ordered to review your application;
Judicial oversight allows the debtor to appeal the decision of the mortgage company; and more importantly;
The foreclosure proceeding cannot continue, and the property cannot be sold, while the debtor is participating in the Loss Mitigation Program.
You Can Modify Your Home Mortgage
In short, don't lose your home because of a poorly designed and more poorly implemented process. Use the tools that the Bankruptcy Court's Loss Mitigation Program has provided in order to save your home and your future.
If you have questions about your options and want to see if the Bankruptcy Court's Loss Mitigation Program is a good choice for you, or are concerned that your current application may be getting lost in the system, I am always happy to meet for a free consultation. Maybe the Loss Mitigation Program is not your best option, but let your decision be based on the facts and the law. Avoid these all too many illegal loan modification businesses that have sprung up to in the wake of the financial crisis and instead seek free legal advice from an attorney with the law firm of Scura, Wigfield, Heyer, Stevens & Cammarota to help you make the right decision.

Carlos is first and foremost a father. Having been born in Lima, Peru and raised in the inner cities of Elizabeth, NJ, Carlos understands what it is like to fight for those people that cannot represent themselves. Carlos has made it his commitment to supply his clients with personalized attention, comprehensive advice and sound legal strategies. Carlos is fluent in Spanish and has dedicated himself to bringing awareness on how our bankruptcy laws can help those in difficult situations.
Share Article
Need Help? Contact Us Today!