Scura, Wigfield, Heyer, Stevens & Cammarota Blog
New Jersey Superior Court Service of Process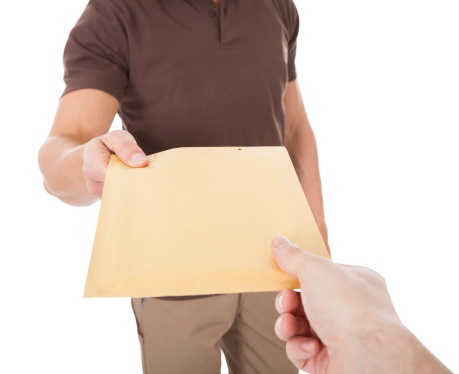 In New Jersey, after you file a lawsuit or other legal document naming another party in the action, you must provide the defendant with a copy of the filed document. This is called service of process. This is an extremely important step in any lawsuit. Without proper service the defendant can easily defeat the moving papers, or the court will refuse to entertain the relief requested in the moving papers. After service is completed, the server will fill out an affidavit which will be filed with the court. The affidavit of service describes the date, place, time and how the paperwork was served.
Who Can Serve, What to Serve, Proving Service
Summons and complaints can be served by anyone 18 years or older, not a party to the action. See, Rule 4:4-3(a). Personal service must be attempted before mail service. In practice, there are a variety of vendors that can be hired to effectuate service. These vendors will obtain "good service" (which is not always completed on the first attempt) and complete the requisite proof of service affidavit as required by Rule 4:4-7. Hiring these vendors usually circumvents many of the problems with service, including defendant dodging service and making sure the service complies with New Jersey Court Rules.
There are some special rules to consider depending on who the defendant or receipt of the service may be. Minors and incompetents cannot be served and instead parents or guardians must instead be served. See, Rule 4:4-4(a)(2)(3). In serving a corporation, the process must be served to an officer, director, trustee, manager or general agent, registered agent or any servant of the corporation. See, Rule 4:4-4(a)(6). Usually service upon a corporation is accomplished by serving the registered agent, since information on the registered agent is easily accessible.
Depending on what you are seeking to serve, a service vendor or someone over the age of 18 may not be able to complete the service. For instance, all enforceable writs and orders need to be served by the sheriff in accordance with Rule 4:4-3(b). Subpoenas, on the other hand, can be served anywhere to anyone within the State of New Jersey. See, Rule 1:9-4.
Service Through Facebook?
Just last year a chancery division judge in Morris County allowed for service through Facebook in Axberg v. Langston, Docket No. MRS-C-157 (Judge Hansbury, 2016). In Axberg, plaintiffs sought temporary restraints against defendant preventing him from contacting their adopted son through social media platforms and claiming he was the boy's biological father. The court found that the court rules allowed for an alternate form of service where traditional forms such as personal delivery, mail. or publication could not be completed. Rule 4:4-4(b)(3) has a catchall provision permitting this alternate form of service.
The Axberg Court relied on a New York family court decision, Baidoo v. Blood-Dzraka, 5 N.Y.S.3rd 709 (2015), to establish the three factors to be considered: (1) the social media account had to be authenticated as the defendant's account, (2) the social media account had to be in active use by the defendant, and (3) whether any backup forms of service were required, given the circumstances. In Axberg, the Court stated that because the plaintiffs had no idea of the defendant's whereabouts, no telephone number, no email, and certified and regular mail (on former addresses found on defendant's Facebook profile) came back unclaimed without any forwarding information, service through Facebook was appropriate. It turns out that the plaintiff's attorneys were able to serve the defendant through their firm's Facebook account and were able to confirm service when the defendant responded to them "I will see you in court."
Conclusion
If you are seeking representation in a legal proceeding, service of process is necessary and retaining a competent attorney is crucial. It is important to choose an attorney that you are comfortable with and whom understands all of the court rules. If you are seeking representation, please give us a call for a free consultation. We have office locations in Wayne, Hoboken, Newark, and Hackensack.
Share Article
Need Help? Contact Us Today!