Scura, Wigfield, Heyer, Stevens & Cammarota Blog
New Jersey Wrongful Death Claims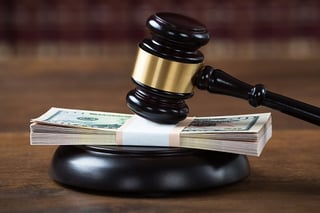 The death of a loved one will always cause emotional and financial grief to family members. Wrongful death cases are frequently challenging for clients, because they often have to relive tragic events and deal with controversial issues in the case. Common wrongful death cases in New Jersey include car accidents, truck accidents, motorcycle accidents, workplace accidents, medical malpractice, bicycle accidents, defective products, lack of security, and wrongdoing by law enforcement.
Elements of a Wrongful Death Case
Under New Jersey's Wrongful Death Act, N.J.S.A. 2A:31-1, those connected to the decedent's estates have legal remedy. Like a personal injury claim, a wrong death lawsuit requires proof of negligence. To establish liability, four elements must be proven:
Duty-The party owed a duty of care to the victim. For example, the driver of a vehicle has a duty to drive in a reasonable matter;
Breach-The party breached the duty owed to the victim. For example, the driver was operating the vehicle at a dangerous speed in unsafe weather conditions;
Causation-The party's careless action was the proximate cause of the victim's death. For example, but for the driver operating the vehicle at dangerous speeds in unsafe weather conditions, the victim would have survived; and
Damages-As a result of the defendant's actions, the plaintiff suffered actual financial loss.
Financial Recovery
In New Jersey, a wrongful death claim can only result in the recovery of economic loss. A stated by the New Jersey Supreme Court, "[c]alculation of economic losses in a wrongful death case involves two basic determinations: is it probable that the decedent would have contributed to the survivors and, if so, to what extent would contributions have been made?" Beim v. Hulfish, 216 N.J. 484 (2014). Thus, a decedent's estate cannot claim compensation for pain and suffering, punitive damages, or emotional distress. However, the decedent's estate may have additional causes of action that can result in further recoverable damages. Generally, a wrongful death lawsuit can result in the following recoverable damages:
Medical Bills;
Funeral Expenses;
Burial Costs;
Loss of income, which is generally calculated by an economist; and
Loss of services, which is generally calculated by economic value in terms of guidance or training the victim provided. For example, "in the case of a parent's death, in addition to the usual losses clearly having a monetary value, the law allows damages to be awarded to the surviving children for the loss of guidance and counsel which they might otherwise have received from the parent. The cases do not suggest that the calculation of such damages must cease after the child reaches majority." Green v. Bittner, 424 A.2d 210, 213 (1980).
Statute of Limitations
The statue of limitations in New Jersey for a wrongful death claim is two years after the victim's death. As a result, it's important that you speak with an attorney at your earliest available convenience.
Scura, Wigfield, Heyer, Stevens & Cammarota, LLP, offers a confidential no-charge, no-obligation initial consultation for personal injury claims. If you are interested in speaking with an attorney about your potential case, please call and speak with one of our experienced attorneys.

NJ Attorney with extensive experience on Bankruptcy Law Real Property Law, Litigation, and Immigration Law. Dedicated Associate Attorney at Scura, Wigfield, Heyer, Stevens, & Cammarota LLP.
Share Article
Need Help? Contact Us Today!