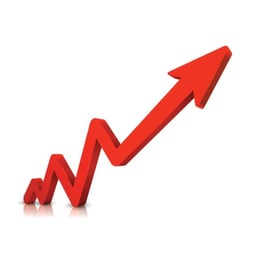 NJ Foreclosure numbers have risen 130 percent year over year according to a report from RealtyTrac.
New Jersey Foreclosures on Increase, While Nationwide Dropping
Nationwide the picture is different than NJ. In September, 180,427 U.S. properties reported foreclosure filings - default notices, scheduled auctions and bank repossessions. That amount represented a seven percent decrease from the previous month and a 16 percent drop from September 2011. Last month's total was the lowest for the country since July 2007.
Foreclosure filings were reported on nearly 3,500 New Jersey properties in September 2012. NJ had a number of delays last year but now the foreclosures are moving forward at a faster clip due to various court rulings. Because of the delays, New Jersey foreclosure numbers were at artificially low levels last year. NJ, however, is now experiencing its seventh straight month of year-over-year increases, as foreclosure filings jumped a huge 228% from September 2011 to September 2012.
New Jersey is second in the nation for average length of time to complete the foreclosure process - 931 days. New York is number one at 1,072 days. New Jersey's foreclosure process has always been longer because each filing here becomes a court case that must be reviewed by a judge individually.
Increase in NJ Chapter 13 Bankruptcies at Our Law Firm
Our office is experiencing an increase in Chapter 13 bankruptcy filings this year over last year. Chapter 13 bankruptcies are used in the majority of cases to help a homeowner save a house that is in foreclosure and behind. It gives the homeowner or property owner the chance to restructure mortgages and catch up on amounts behind. We have also been experiencing an increase in commercial property owners resorting to Chapter 13 to save properties and cram down the value of loans to the fair market value of the property.
Get Help With Mortgage Foreclosure Defense
For help in a foreclosure situation, contact one of our mortgage foreclosure defense attorneys today.