Scura, Wigfield, Heyer, Stevens & Cammarota Blog
Obtaining Debt Relief Through Chapter 7 Bankruptcy in New Jersey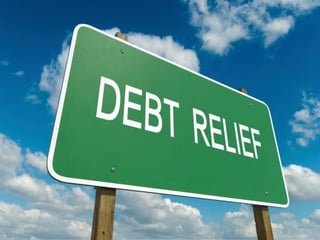 When residents in New Jersey struggle with their bills or feel like they are drowning in debt, they often seek ways to solve these financial issues. This is often accomplished by getting a new job, an additional job, downsizing or going through debt counseling. While these options could serve the individual well, some are not able to fully address their debt situation. This leads some to question their options regarding bankruptcy and whether it could help them eliminate their current debt.
When Filing Chapter 7 Bankruptcy May Be a Good Option
If a debtor seeks to erase some or all of their current debt rather than establishing a payment plan to pay their creditors, filing for Chapter 7 bankruptcy is a good option. In these matters, the bankruptcy trustee in the case compiles all of the debtor's nonexempt assets and sells them. The proceeds of these sales would be used to pay back creditors.
While there are exemptions that allow the debtor to keep some of their property and assets, individuals should be aware that filing for bankruptcy, specifically a Chapter 7 bankruptcy will most likely result in the loss of some of their property.
Addressing Issues & Understanding Options in Bankruptcy
In order to better understand how the bankruptcy process could affect an individual, it is important to address any potential issues they could encounter. Being aware of exemptions could better prepare the debtor with regards to the liquidation of their assets and property. While the loss of property due to bankruptcy is not ideal, it might be the best option for debt relief. Moreover, they should understand other options they could take such as filing for Chapter 13 bankruptcy.
Navigating the bankruptcy process might be challenging, especially when an individual is not sure what type of bankruptcy they want to file for. Debtors often face life changes and obstacles going through the bankruptcy process, but in some cases, it might be their best option for a fresh financial start.
If you need help with a Chapter 7 Bankruptcy in New Jersey, contact us for a free consultation today.
Source: United States Courts, "Liquidation Under the Bankruptcy Code"
Share Article
Need Help? Contact Us Today!