Scura, Wigfield, Heyer, Stevens & Cammarota Blog
Employers Are Required to Follow OSHA Standards to Provide for a Safe Workplace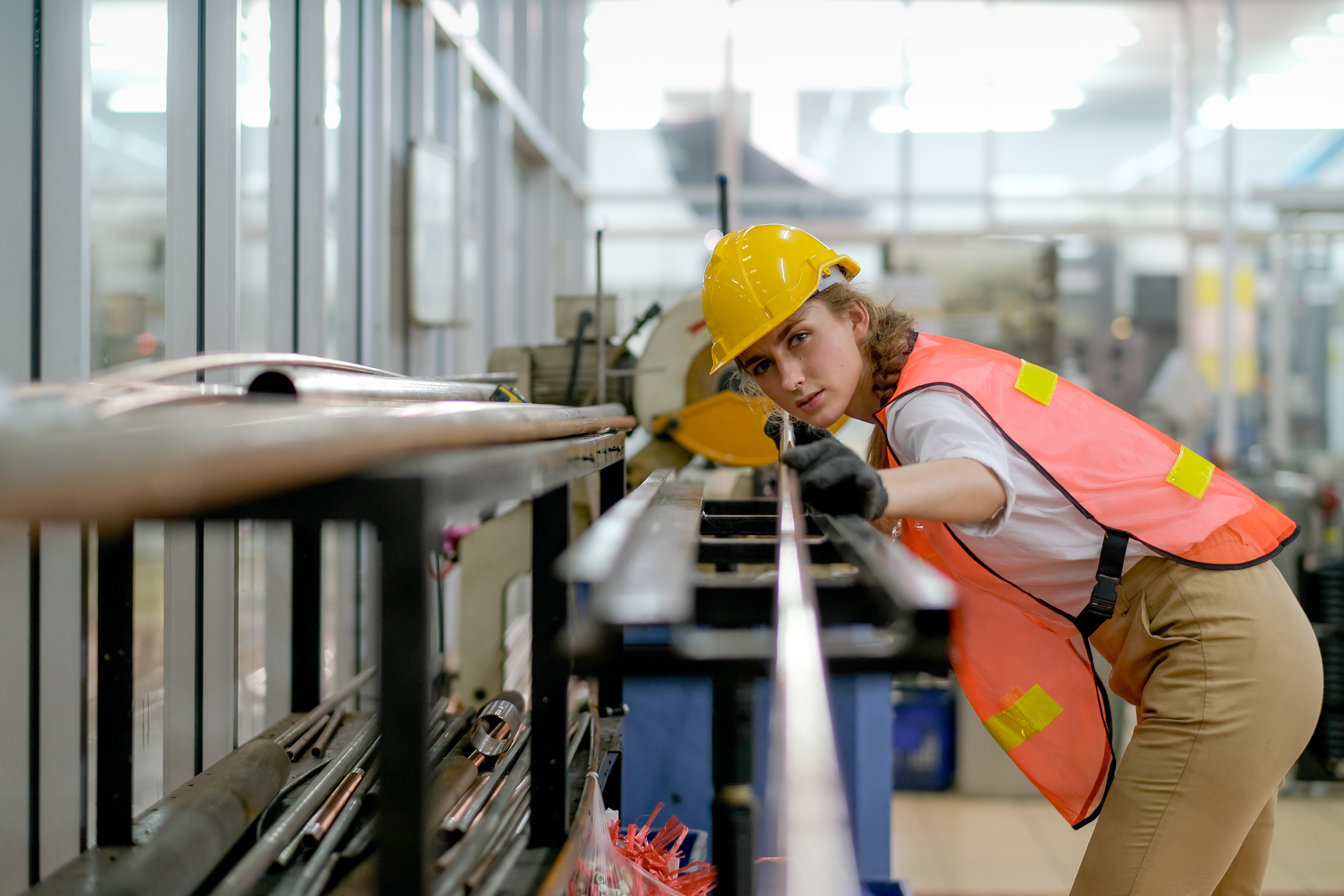 An employer must provide a safe workplace for its employees. The Occupational Safety & Health Administration (OSHA) provides safety standards that employers are required to follow in order to protect the health and safety of its employees.
OSHA Established to Protect Workers from Injuries
The Federal Government established The Occupational Safety and Health Administration (OSHA) in 1971 with the goal of creating safer work environments. Since OSHA's formation, OSHA's efforts and regulations have significantly reduced work-related fatalities and injuries. According to OSHA, employers have a duty to ensure that they provide a reasonably safe and secure workplace for their employees. Furthermore, OSHA requires employers to provide safe and properly maintained tools and equipment and appropriate safety training and education in easy-to-understand language.
OSHA'S Specific Regulations to Protect Workers from Falls
For example, OSHA has specific regulations to protect against falls at work. One of the most frequent causes of work-related injuries and deaths are from falls. The workplace must be set up to protect employees from falling from roofs, elevated platforms, or workstations or into holes on jobsite floors and walls. OSHA regulations require that fall protection be in place at elevations of four feet or higher in general workplaces, five feet or higher in shipyards and six feet or higher in the construction industry. Moreover, fall protection must be provided by an employer when working over dangerous equipment or machinery regardless of the height.
Specific Rules That Must Be in Place on a Job
Preventative measures that must be in place are:
Guards and protection must be at every floor hole where a worker can accidently walk. Protections such as railings, toe boards or floor hold cover are required.

The employer must provide a guard rail and toe-board around every elevated and open sided platforms, floors or runways.

In dangerous areas with machinery or equipment below, such as conveyor belts or vats of hazardous chemicals, employers must provide guardrails to prevent workers from falling into such areas and getting seriously injured.

Other means of fall protection on roofs or buildings that may be required on jobs include harnesses and lines, railings, safety nets, and handrails.

Employers must provide working conditions that are free of known dangers.

Employers must keep floors in the work areas in a clean, free from obstructions and hazards, free from slippery substances, such as oil and grease, and in a dry condition.

Employers must provide personal protective equipment at no cost to workers.

Training of workers is required about hazards on the job in clear and simple language that they can understand.
In New Jersey OSHA Violations Are Evidence of Negligence in a Personal Injury Case
In New Jersey a violation of OSHA regulations is evidence of negligence in a case where a worker is injured on the job and claims the employer did not comply with OSHA. An alleged violation of OSHA is treated similarly to a violation of an industry standard. See Costa v. Gaccione, 408 N.J. Super. 362, 372 (App. Div. 2009) (citing Alloway v. Bradlees, Inc., 157 N.J. 221, 236 (1999) ("violation of OSHA regulations without more does not constitute the basis for an independent or direct tort remedy.") Similar to alleged violation of industry standards, OSHA regulations are relevant in determining the nature and extent of the duty of care of the employer, but compliance with OSHA does not conclusively establish negligence and, by contrast, non- compliance with OSHA does not conclusively establish that there was no negligence. Id. at 237.
Model Jury Charge in New Jersey For Violations of Standards in An Industry
The model jury charge in New Jersey with respect to violations of standards in an industry that is read to a jury by the judge in such cases is as follows:
Some evidence has been produced in this case as to the standard of construction in the industry. Such evidence may be considered by you in determining whether the defendant's negligence has been established. If you find that the defendant did not comply with that standard, you may find the defendant to have been negligent. However, the general custom of the industry, although evidential as to what is the reasonable standard in such industry, does not conclusively establish the care the defendant was required to exercise in the performance of its operations. Compliance with an industry standard is not necessarily conclusive as to the issue of negligence, and does not, of itself, absolve the defendant from liability. The defendant must still exercise reasonable care under all the circumstances, and if you find that the prevailing practices in the industry do not comply with that standard, the defendant may be found negligent by you notwithstanding compliance with the custom or standard of the industry.
New Jersey Model Civil Jury Charge 5.10G.
Various Parties May Be Responsible for Injuries on a Job Site
With workplace injuries, there could be multiple potential parties responsible. Typically, on a construction job there is a general subcontractor, various subcontractors and the owner of the property or project. With these claims, extensive investigation is required to determine who may be at fault for an injury. Furthermore, an injured party that is an employee will have a workers compensation claim and will also have a potential third-party claim when someone other than the employer is responsible for the hazard or danger that caused the injury. Stated otherwise, an employee may have multiple claims against different responsible parties. To maximize recovery, all potential parties and claims must be fully explored.
Examples Of Traumatic Injuries on Work Sites
To be sure, traumatic injuries may result when OSHA safety regulations are violated, or lack of a safety education occurs and can involve:
Trench Collapses
Unprotected Exposure to Hazardous Chemicals
Motor Vehicle Accidents
Fall Down Accidents
Chemical Burns
Ladder Accidents
Scaffolding Accidents
Falls from Roofs
Electrocution Accidents
Explosions
Machinery Accidents
Truck Accidents

Forklift Accidents

Injuries to workers caused by failure to have safeguards on machinery
Free Consultation with Personal Injury and Workers Compensation Attorney for Injury While At Work
If you are hurt on the job, please contact one of our firm's New Jersey personal injury and workers compensation attorneys. They will review your potential claims and explain to you how you may potentially recover for your injuries from your employer and other contractors or owners on projects. There are time limits on claims so you must discuss right away. Equally important, the quicker you speak to an experienced lawyer, the better chance you have of preserving evidence and having your claim investigated to best protect your rights. Our firm works on a contingency fee in such cases and does not charge a fee unless there is a recovery of money.

John fights hard for his clients and tries to educate them so they understand what is going on with their particular legal problem. John has been Certified by The Supreme Court of New Jersey as a Civil Trial Attorney. Whether it is a personal injury case, bankruptcy case, litigation case or other type of matter, John wants his clients to participate in the decision making process toward solving their problem in the best way possible.
Share Article
Need Help? Contact Us Today!