Scura, Wigfield, Heyer, Stevens & Cammarota Blog
Personal Injury Advice: Protecting Your Rights After a Pedestrian Accident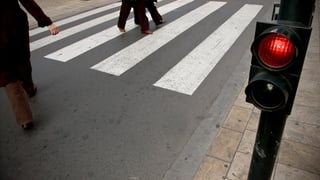 Whether it is to enjoy nice weather, for exercise, walking in a parking lot or commuting to work or school, many residents in New Jersey are pedestrians on a daily basis. While there are many advantages for individuals that walk, such as saving gas or getting exercise, there are several disadvantages. In most cases, pedestrians travel either on or next to roads. This factor alone could lead to serious and even fatal accidents involving pedestrians.
Pedestrian Accident Personal Injury
Our law firm understands that a person cannot stand up to the weight and size of a vehicle, even when it is slow moving. A pedestrian accident often involves serious injuries, resulting in required medical treatments such as surgery and rehabilitation. The aftermath of a collision involving a pedestrian could be very costly. Moreover, the incident could leave a victim temporarily or permanently disabled. This could greatly impact the quality of life of the victim, preventing them from doing certain activities or even returning to work.
Whether a driver simply did not see the pedestrian, committed a traffic violation, was speeding or was under the influence or alcohol, our attorneys are both skilled and knowledgeable in the investigation process following a pedestrian accident. Our attorneys have helped past clients establish cause and successfully file civil actions against liable parties.
Filing a Personal Injury Claim
A personal injury claim following a pedestrian accident could help the victim and their loved ones cope with the tragic aftermath of the incident. Victims may be able to get compensation to cover medical bills, rehabilitation, lost wages and other related damages. To learn more, check out our law firm's personal injury page. Contact us to speak with a New Jersey personal injury attorney. We offer a free consultation and handle our personal injury cases on a contingency basis - if there is no recovery, there is no fee.
Our Personal Injury Attorneys have offices in Wayne, Hoboken, Hackensack & Newark, New Jersey.
Share Article
Need Help? Contact Us Today!