Scura, Wigfield, Heyer, Stevens & Cammarota Blog
Preventive Medicine: The Health of Employees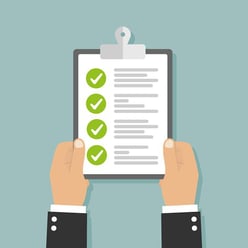 The evening news reports that this year's flu strain will be particularly bad. They predict, however, that the current flu vaccination will be very effective in fighting this strain of flu. The question becomes, why are you not scheduling an appointment for the flu vaccination?
The foregoing analogy is particularly applicable in today's employment law environment. As employers, you have to ask yourself whether you have effective "preventive medicine" in place to help ward off anticipated "sickness" (i.e. employee lawsuits). You should undergo an examination to determine the health and well-being of your company and ask questions that challenge your present methods of doing business. For example:
Do you have an employee handbook? If so, when was the last time you had an attorney examine it for updates?
Are your human resource managers properly trained in responding to sexual harassment claims in the workplace?
Are you prepared for and compliant with the requirements of New Jersey's Equal Pay Act, which becomes effective July 1, 2018?
No one wants to get sick with the flu. Similarly, no business wants to be the subject of a lawsuit by one or more of its employees. While getting vaccinated may not be 100% effective in preventing you from getting sick, it certainly increases your chances of staying healthy. Ask yourself, is it time to schedule a wellness visit with your attorney to discuss the health of your business?
To learn more about what preventive medicine your company needs or if you wish to schedule an appointment, feel free to contact me at cheyer@scura.com or call me at (973) 696-8391.
Share Article
Need Help? Contact Us Today!